If you walk along the ocean beaches on Cape Cod, you are sure to see seals swimming along the shore, diving in and out of the waves. I've seen a lot of seals at Coast Guard Beach and Nauset Beach in the past few days.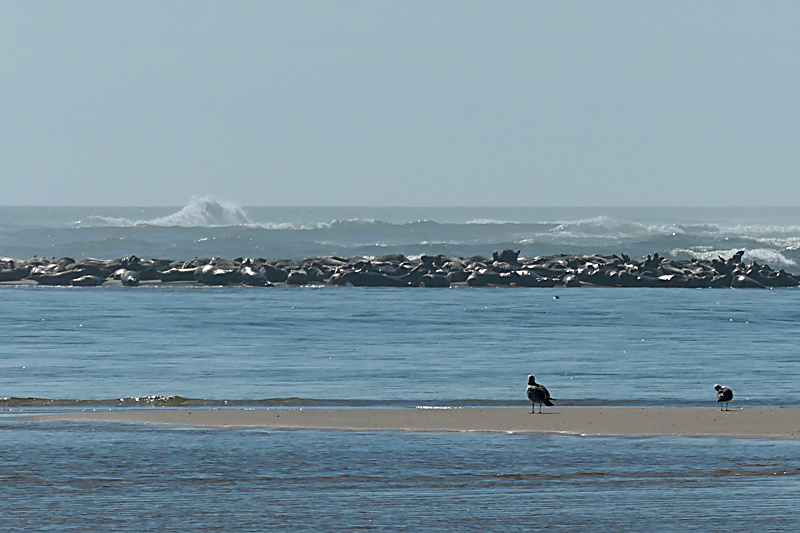 If you walk all the way to Nauset Spit at low tide from either Nauset Beach or Coast Guard Beach, you can see what I call "seal island." It is a sand bar, not too far from shore, that the seals pile on at low tide. You can hear their distinctive sounds from quite far away.
This 2nd photograph was taken from the end of Coast Guard Beach a few days ago.