I was biking across the salt marsh a couple of days ago when I looked out and saw my shadow on my bike. It was very long on the salt marsh. I stopped and thought that it might make a cool photograph. So I got my iPhone and took one.
When I looked at it, I thought that something was wrong. I was facing the wrong way. You don't ride a bike with your body facing sideways. So I maneuvered my camera while facing forward and this is what I got.
Fun, don't you think?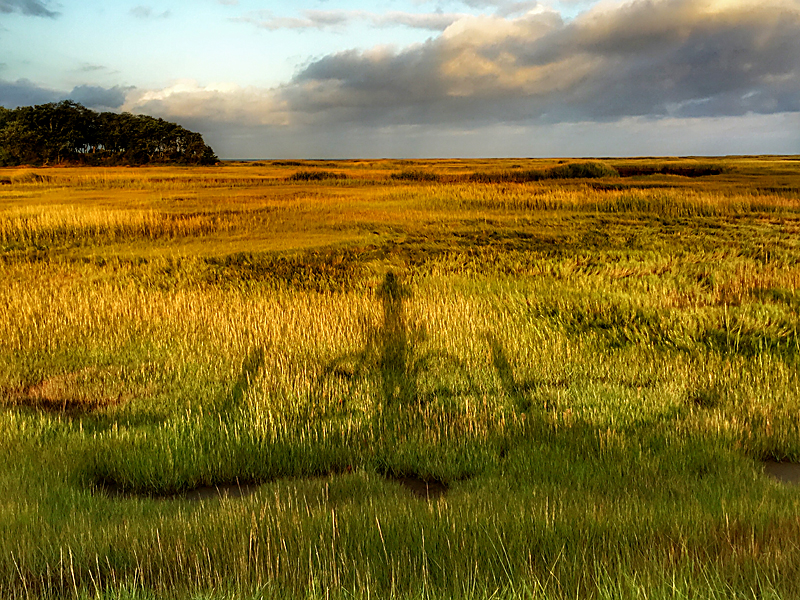 And then I figured you'd get a good laugh when you saw my first one. Ha!