The Milkweed seed pods are opening up and the seeds are ready to disperse into the air. They are amazing to watch, and so pretty.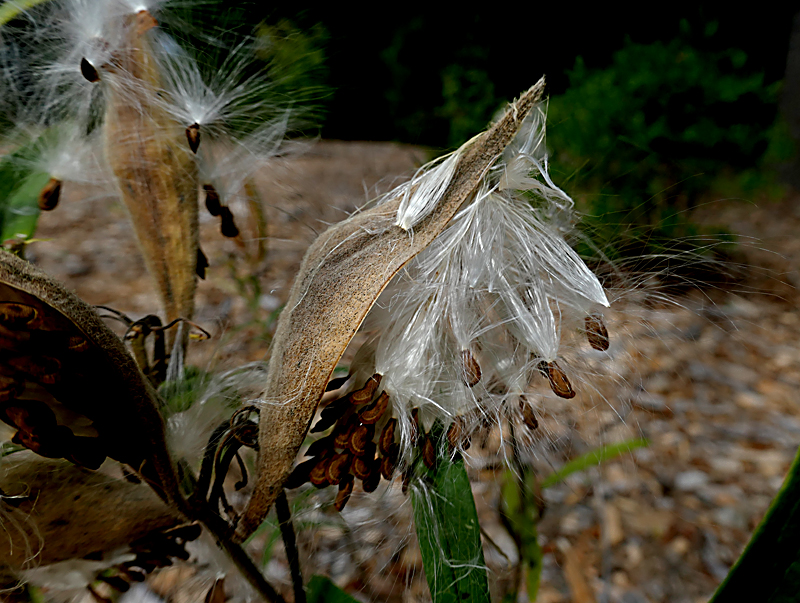 Milkweed is the primary food for Monarch butterflies, so we hope that the seeds land everywhere… maybe even in my yard?
Pretty in the sunlight, don't you think?