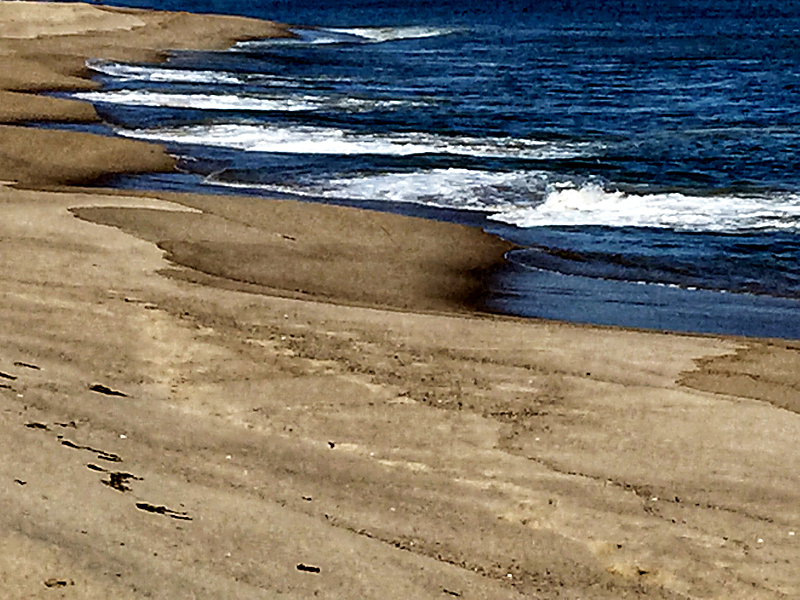 It seems like everytime we take a walk down Coast Guard Beach, part of the National Seashore, the coastline changes a little bit. The sands come in and go out as the beach gets bigger and smaller, and and the sand gets higher and lower.
This was pretty cool as we were walking back from Nauset Spit. You can see how the shoreline has made many little inlets along the coast. I haven't seen this before.
I wonder what will happen in the next few weeks?