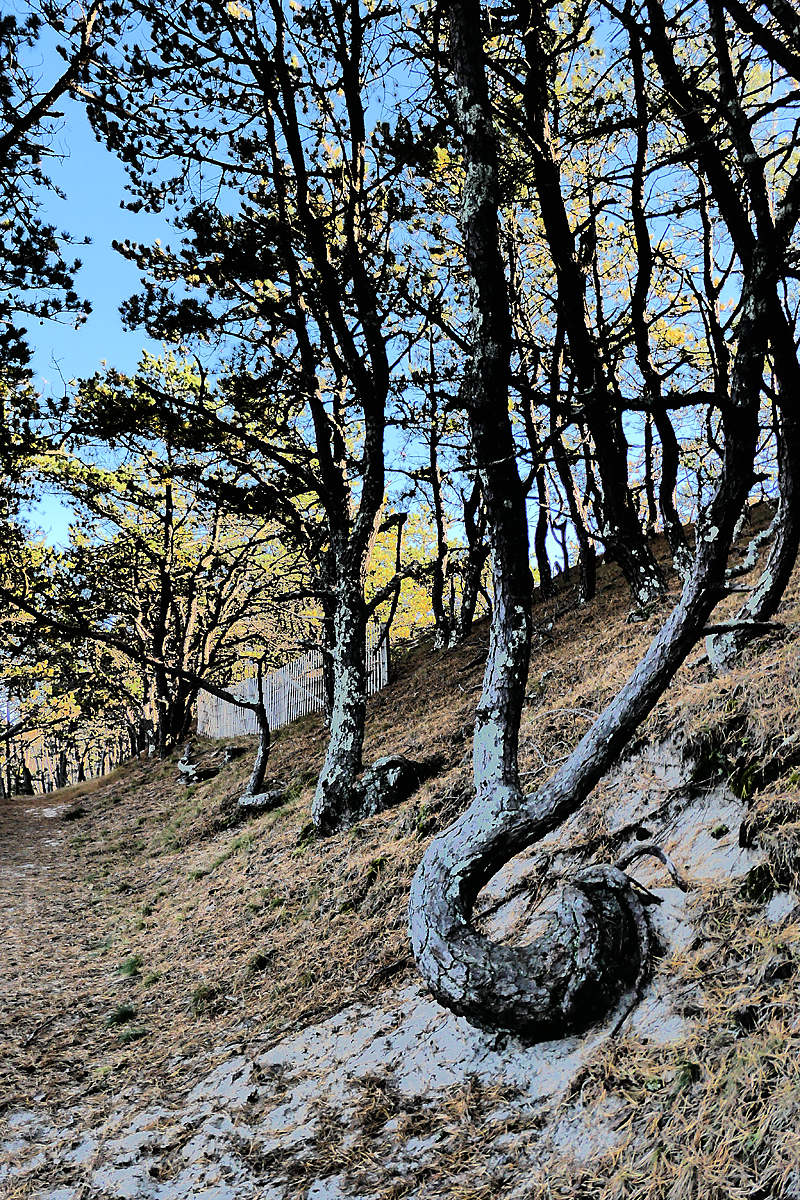 There were some really cool-looking trees on Beech Forest Trail in Provincetown. They reminded me of Colorado where you frequently see trees on the slopes of the the mountains  which have curved trunks due to the snow and ice pushing it. They called them "snow knees." Cute, don't you think?
I wonder what caused these tree trunks to bend so much…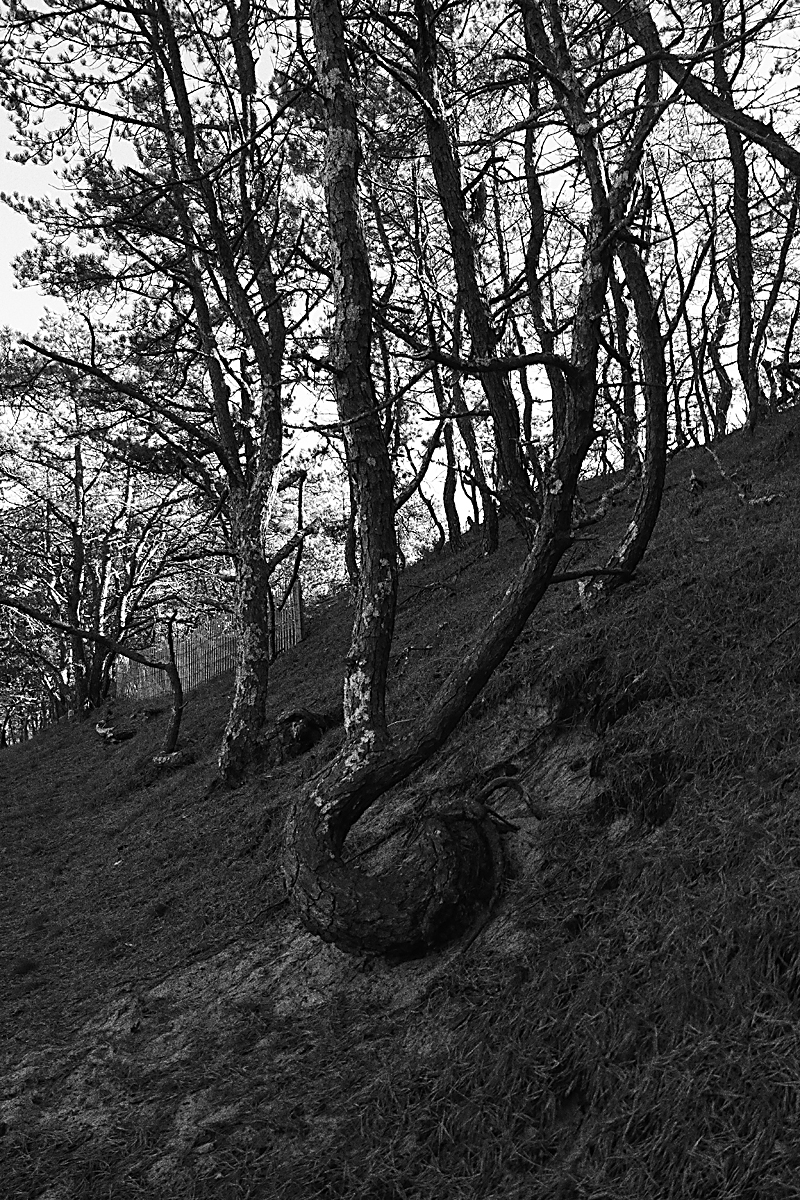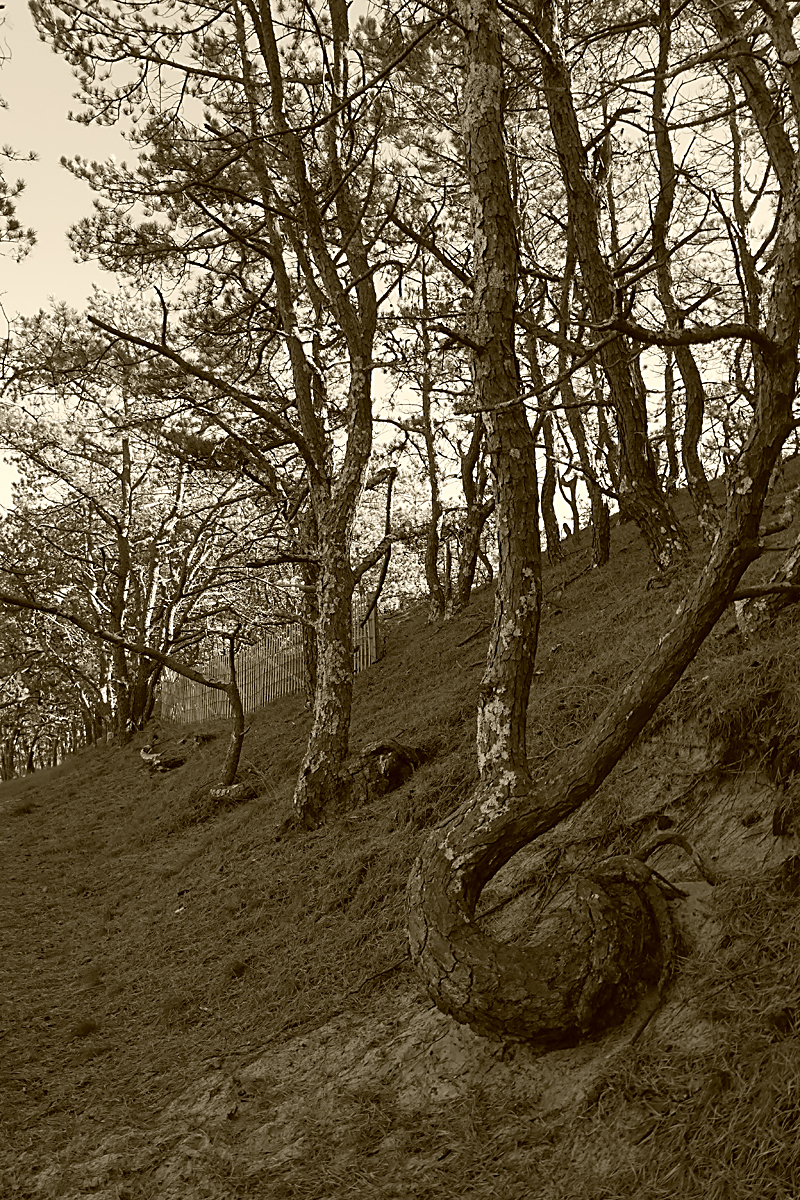 I took this tree with different filters. What do you think?