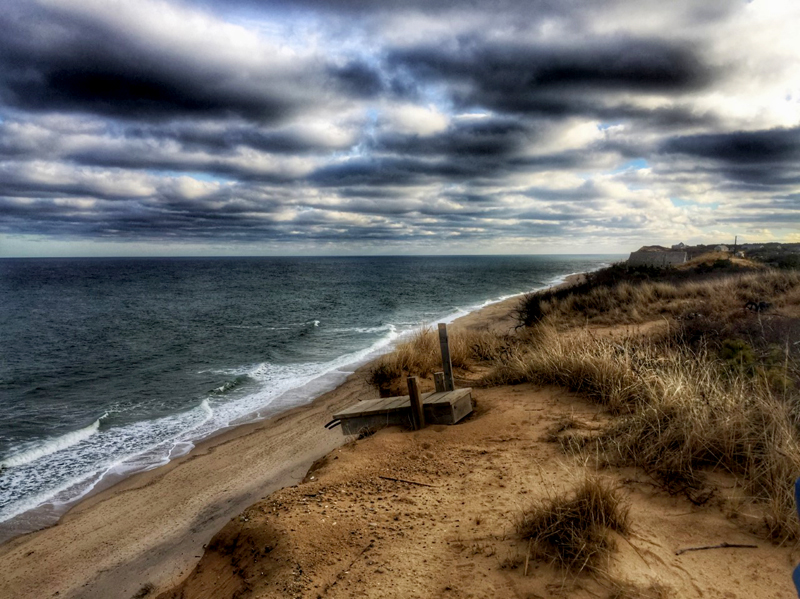 Phil had a very good friend who used to own a little cottage high on the dunes in Wellfleet. The cottage was small but the views were unbelievable!
He started working with Ray Kroc at McDonald's at the very beginning.  We would sit outside his cottage overlooking White Crest Beach and reminisce about  McDonald' when it first started. He had such great stories.
As the dunes eroded over the years and changed the shoreline, the cottage eventually fell into the ocean.  We were living in Colorado at the time so we didn't find out about it until we moved back east. We were able to locate where it was and this would have been his view if the cottage was still there.
The good news for Frank was that he sold it 2 years before it fell into the ocean!
Pretty amazing, don't you think?