When we took a ride to Nauset Beach last week, we were surprised to see how much work was being done to the parking lot and the sand dunes. They have brought in huge amounts of sand to build up the dunes. (There are additional photographs at the end of the blog.)
They have also taken some of the parking lot away to make room for the extra sand as the ocean keeps moving inward.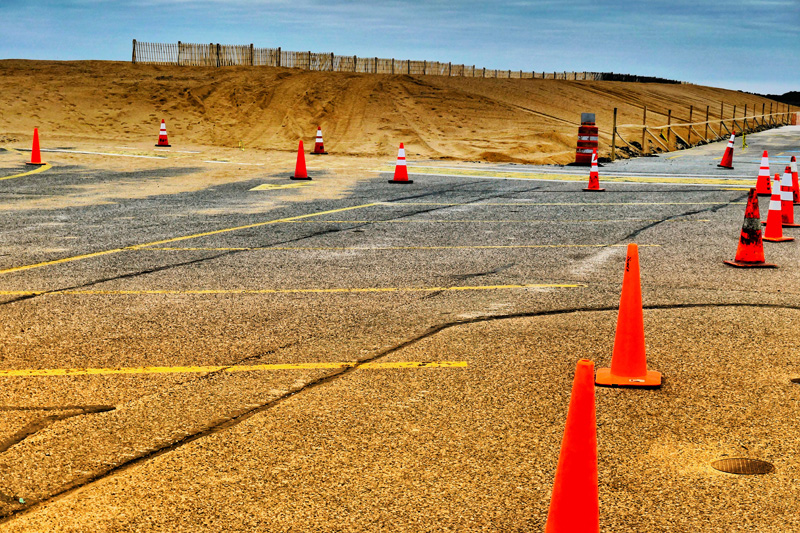 The first photograph is of the restrooms. You can see there is only a small strip of sand dune between the building and the beach. The ocean looks mighty close. In the next 2 photographs you can see where the parking lot has been dug out and sand piled on. It is an amazing work in progress.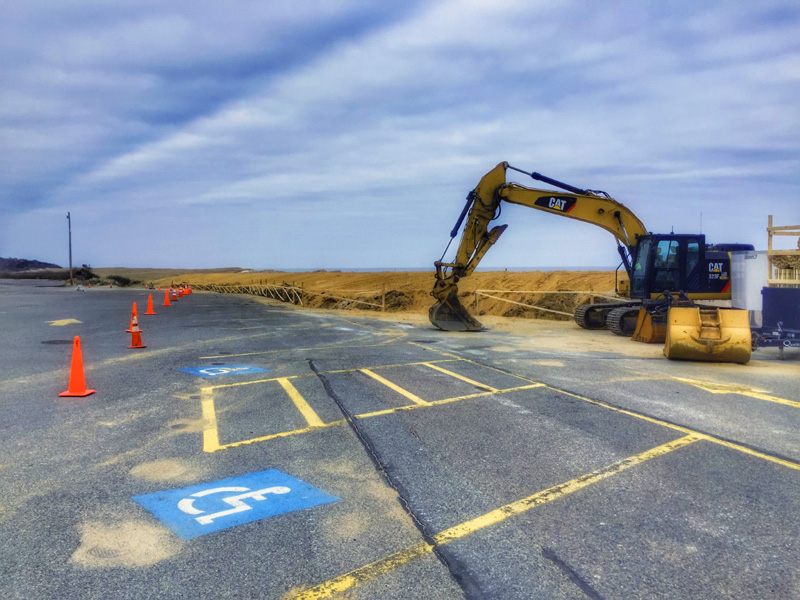 We'll  keep you posted as they work on ever popular Nauset Beach before the summer. Amazing, don't you think?