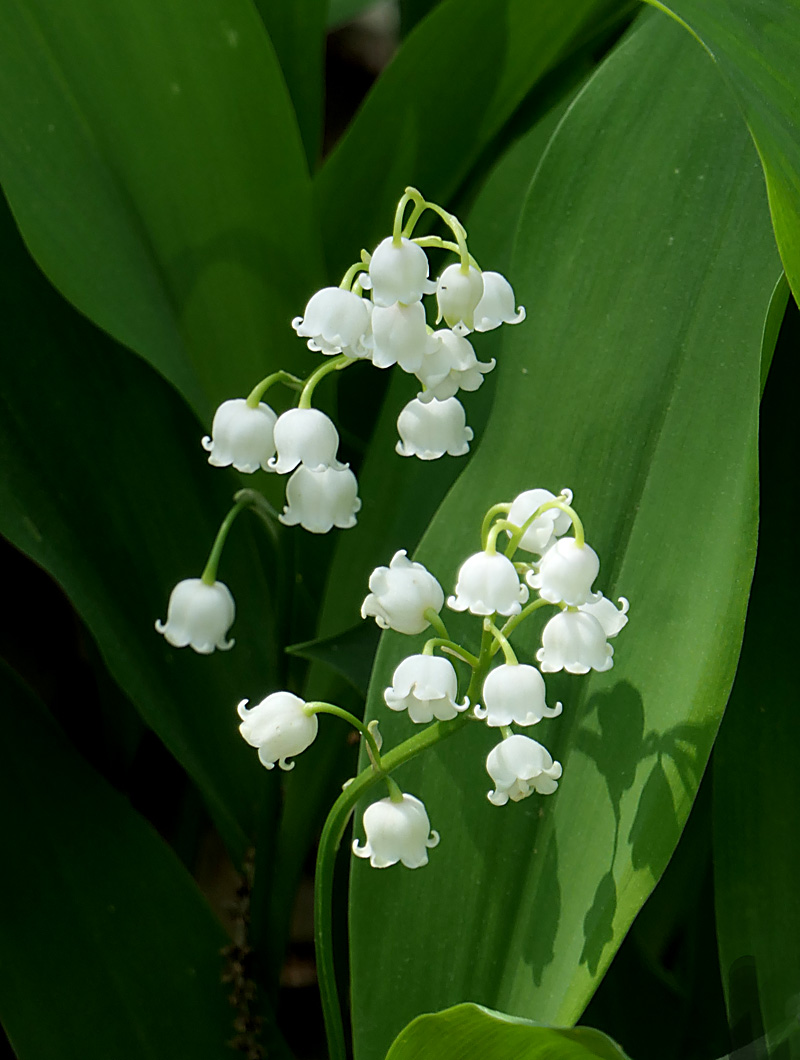 It must be that time of the year for the  Lilies of the Valley to bloom. They are so beautiful. We've seen so many of them on our last few hikes. They are such a delicate little flower with such a pretty bell-shape.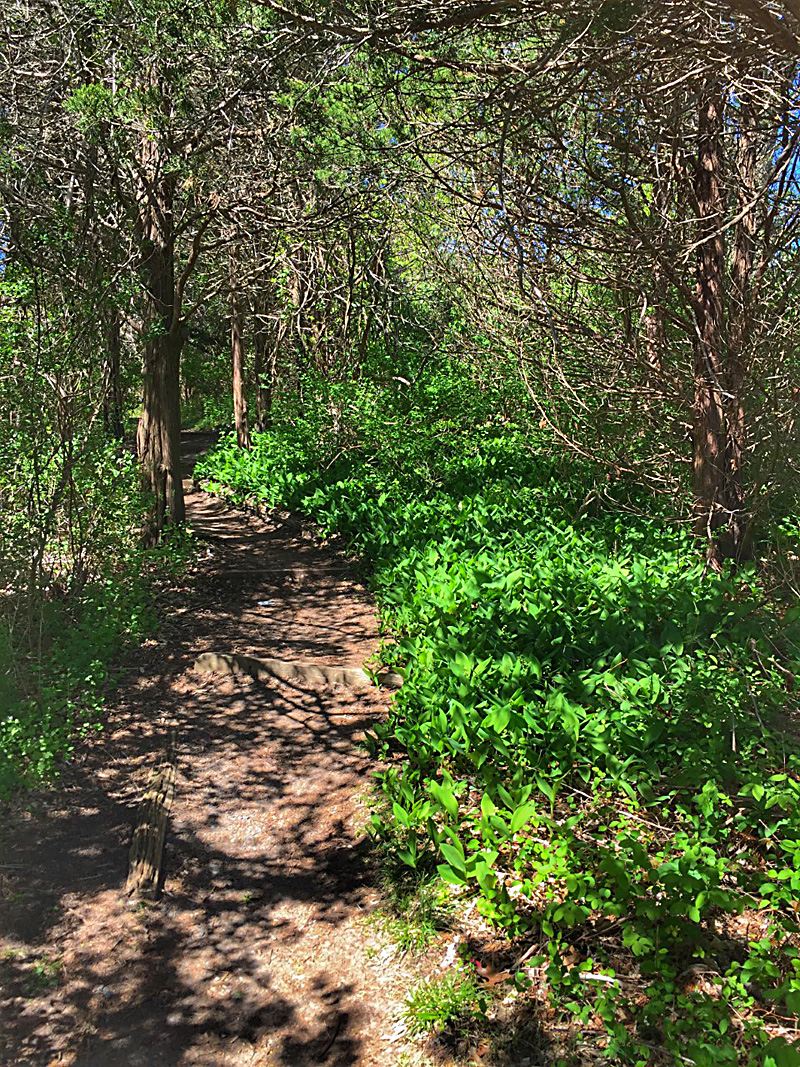 I took the first photograph on the Doane Rock Trail heading out to Coast Guard Beach and the 2nd photograph on the Nauset Marsh Trail before you get to the overlook of Nauset Marsh. The 2nd one looks like a whole garden of Lilies of the Valley.
So pretty, don't you think?