The road to Coast Guard Beach looked quite different before the Blizzard of 1978.  (Click on blog to see old photograph from the Cape Cod National Seashore.)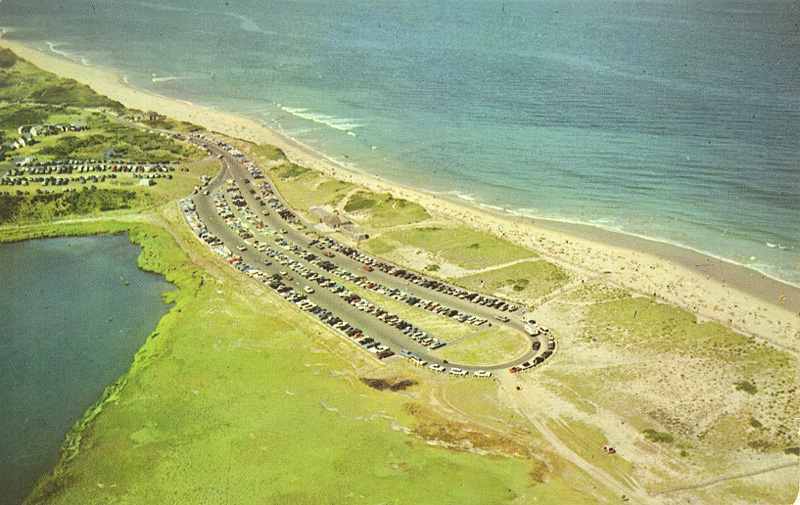 Before the Blizzard of 1978, there used to be hundreds of parking places for people could access the beach. You can see these in the 2nd photograph. It all washed away in the Blizzard of 1978. Now people are shuttled to and from this gorgeous beach.
The first photograph is the old road by the Coast Guard Station that used to lead to the old parking lots. You can see the road on the top left of the old photograph. Now the road just stops on top of the dunes by the edge of the beach. You can view the ocean and the beach from there. You can walk to the beach along a path to the left by the bathhouses. But the huge parking lots and roads are no longer…
Amazing, don't you think?