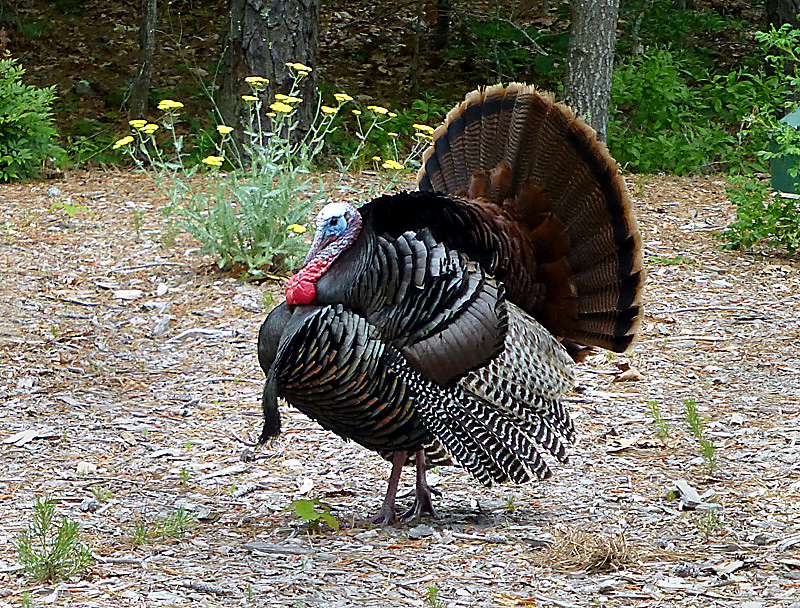 There is never a dull moment in our yard here on Cape Cod! The other morning Phil called out, "There's another turkey in the yard!" Sometimes they like to dig up the fallen bird seed which really makes a mess of the yard. So Phil went outside to gently nudge her into the woods when… (Click on link to see other photo.)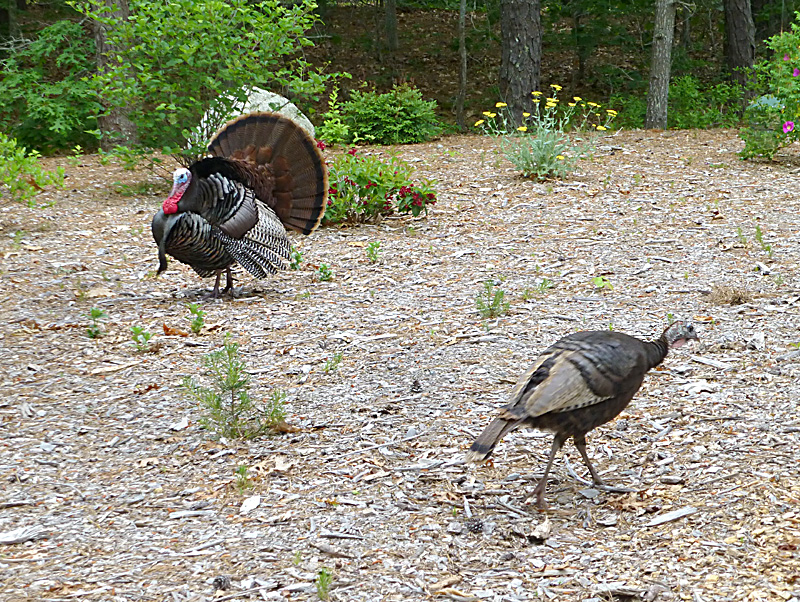 This gorgeous male Wild Turkey came strutting into our yard, his feathers displayed in regalia. He was following the female everywhere and he was magnificent!
"Male Ritual: The male Wild Turkey has a conspicuously bright coloring of plumage. In the way of attracting females,  they are very much like peacocks. They have fan-like fancy tails and a cocky strut."
After about 15 minutes of watching him follow her all around the yard, they both sauntered into the woods.
Wow! What a show!