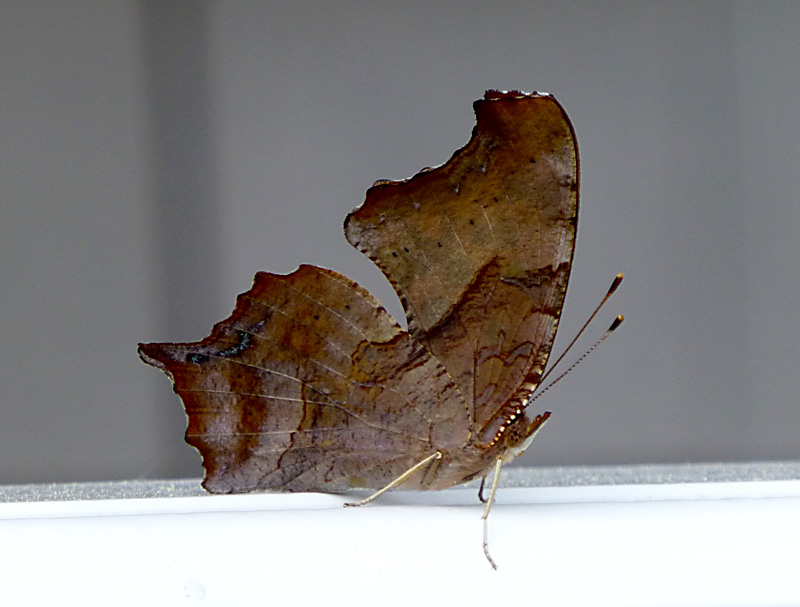 Phil was making dinner the other night when he looked out the front window and saw this brown butterfly on the railing. I got my camera and went outside to take some photographs, not knowing what kind of butterfly it was. (Click on link to see other photograph.)
In doing some research, I found that the brown is the underside of a Question Mark butterfly and acts as camouflage. These Question Mark butterflies are frequently called "anglewings" for the shape of their wings which you can easily see in both  photographs.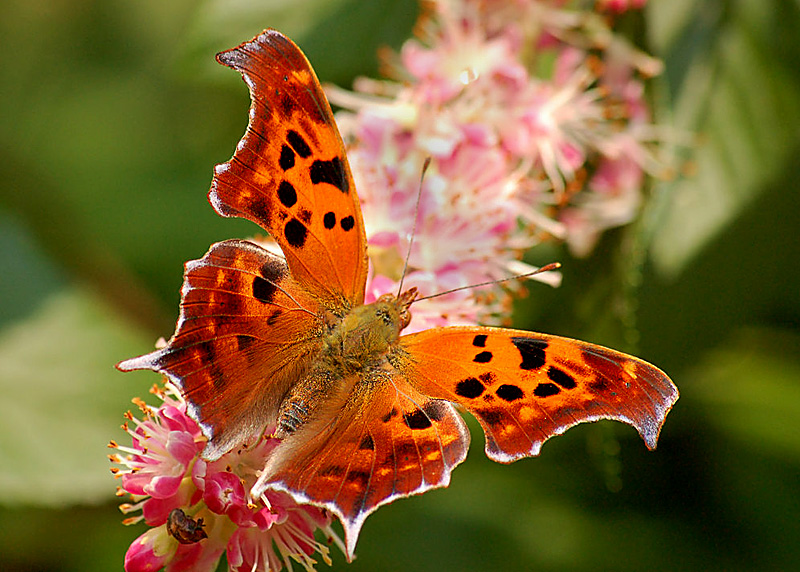 It stayed on the railing until dark, so I never got a photograph of the upper side. The 2nd photograph is from Wikipedia so you could see  difference between the upper side and the underside. Quite a difference, don't you think?
Have you ever seen a Question Mark butterfly?