On January 29, 2016 Disney will release the blockbuster film, The Finest Hours, which is a true story of the U.S. Coast Guard's Most Daring Sea Rescue. It took place off of Chatham on Cape Cod in 1952. Four Coast Guard crewmen set out in a small vessel in Chatham to rescue 33 men stranded aboard the SS Pendeleton after the ship split in half during a legendary nor'easter.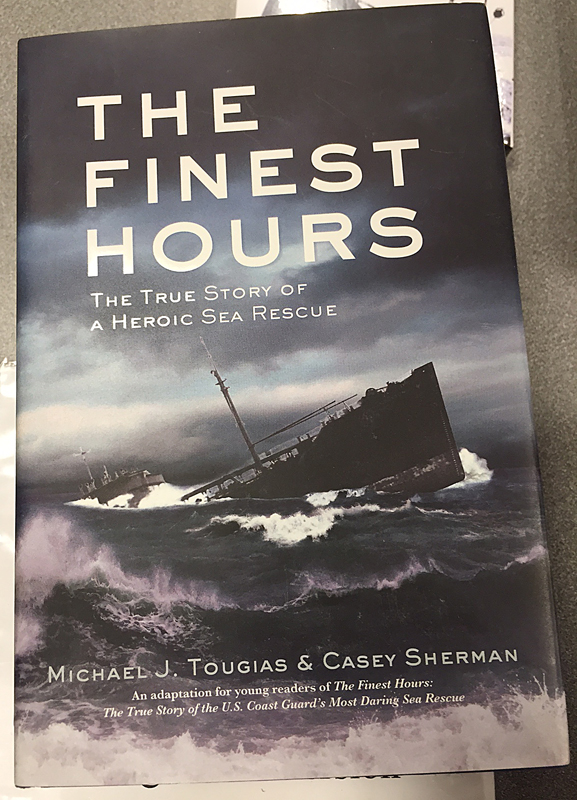 We had the privilege a couple of months ago to attend a book presentation and signing, sponsored by the Eastham Library,  of The Finest Hours author, Michael J. Tougias. It was spellbinding as he related his research and writing of his book.
I will post photographs of the actual boat tomorrow that is docked at Rock Harbor in Orleans on Cape Cod during the summer months. It is a must to see if you come to visit Cape Cod and unbelievable that 33 men plus crew fit on this small vessel.