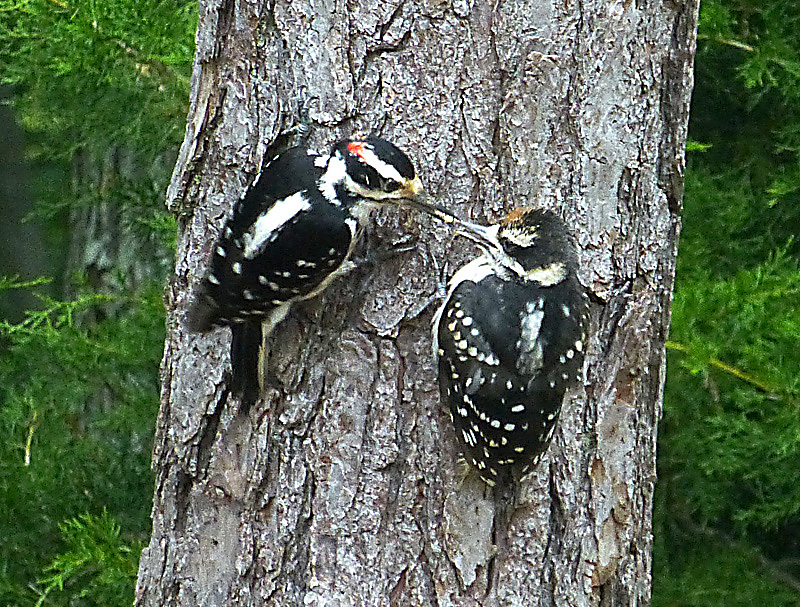 I was out in the yard yesterday when I kept hearing a little bird crying. There in a tree a little ways away was a Hairy Woodpecker chick clinging to the bark while crying away. He was so cute and so vocal! (Click on link to see more photos of the chick.)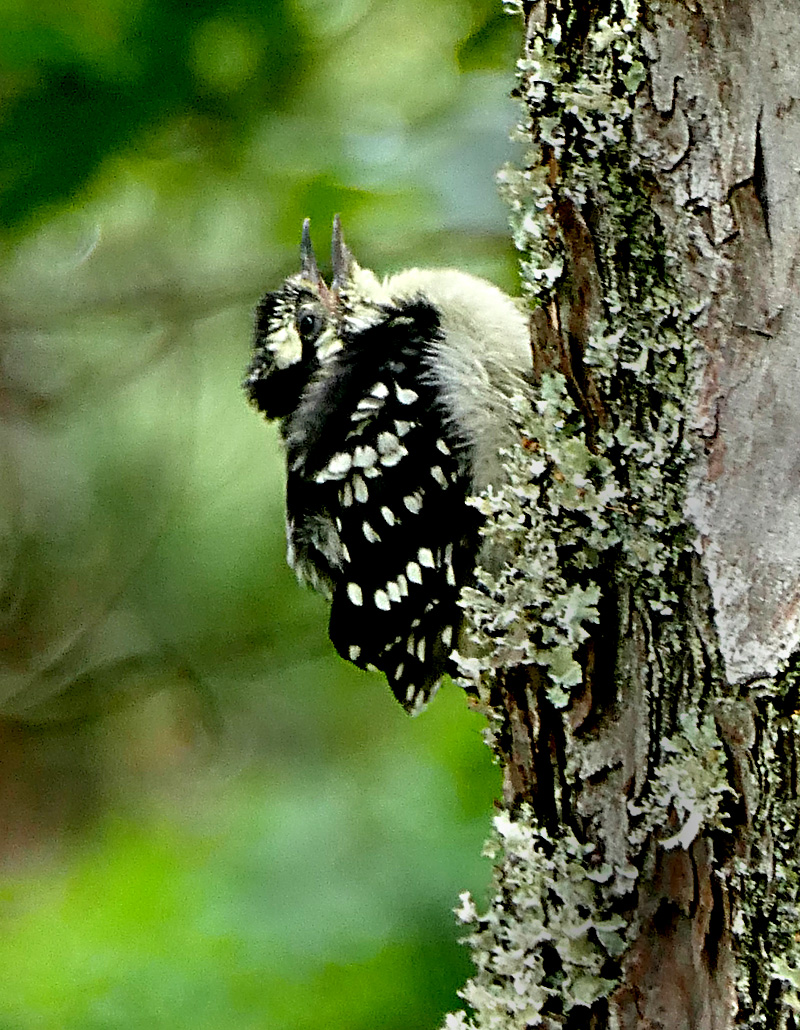 The 2nd photo shows him crying in the tree. He looks like a little fluff ball! The 3rd photo shows him staring at me. He must've seen me taking his photograph. So cute!!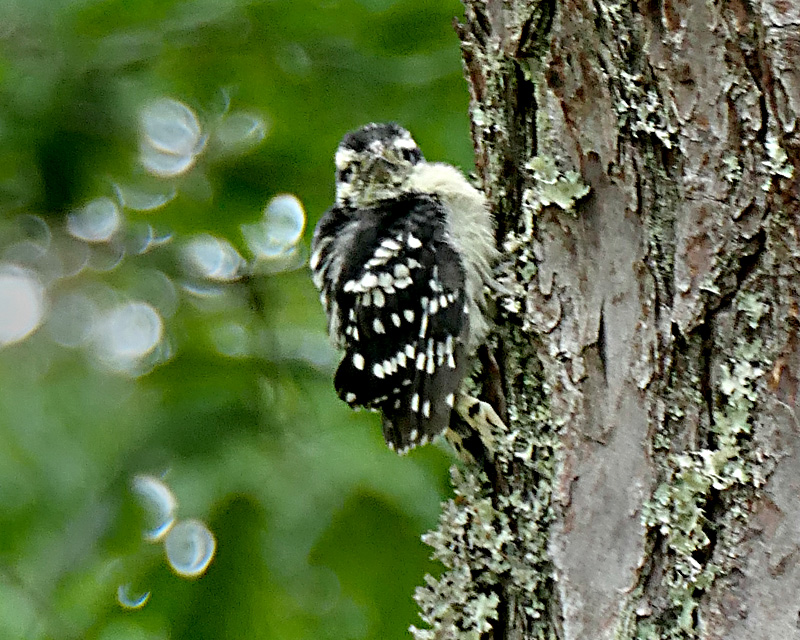 The next thing I knew, he flew to another tree and mom  flew right over to feed him as you can see in the first photograph. It was precious!