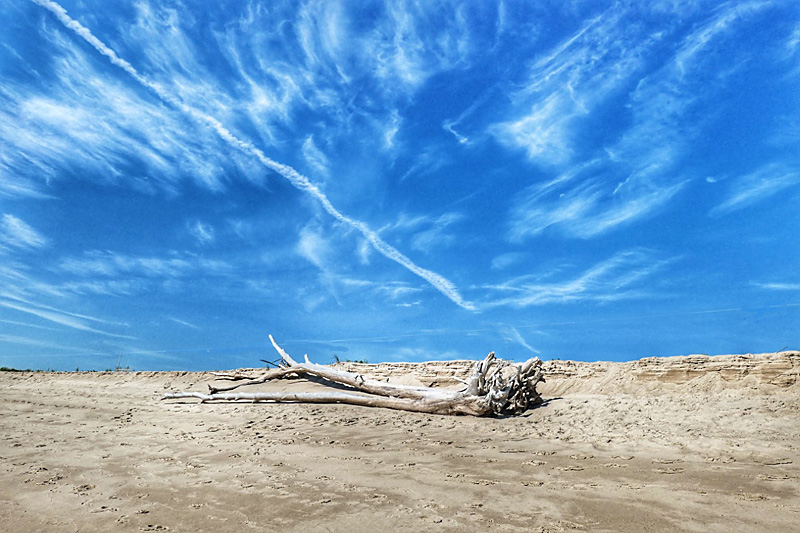 Sometimes the early morning skies on Coast Guard Beach, part of the National Seashore,  are just breathtaking. This one was exceptional! Look at those clouds!
We were walking down to Nauset Spit and saw that this huge log that had washed ashore. I thought… what a gorgeous photograph!
It doesn't get much prettier! What do you think?