I had never seen a Spotted Wintergreen wildflower until I moved to Cape Cod and found them in the woods in my yard. They are just beautiful. (Click on blog link to see more photographs.)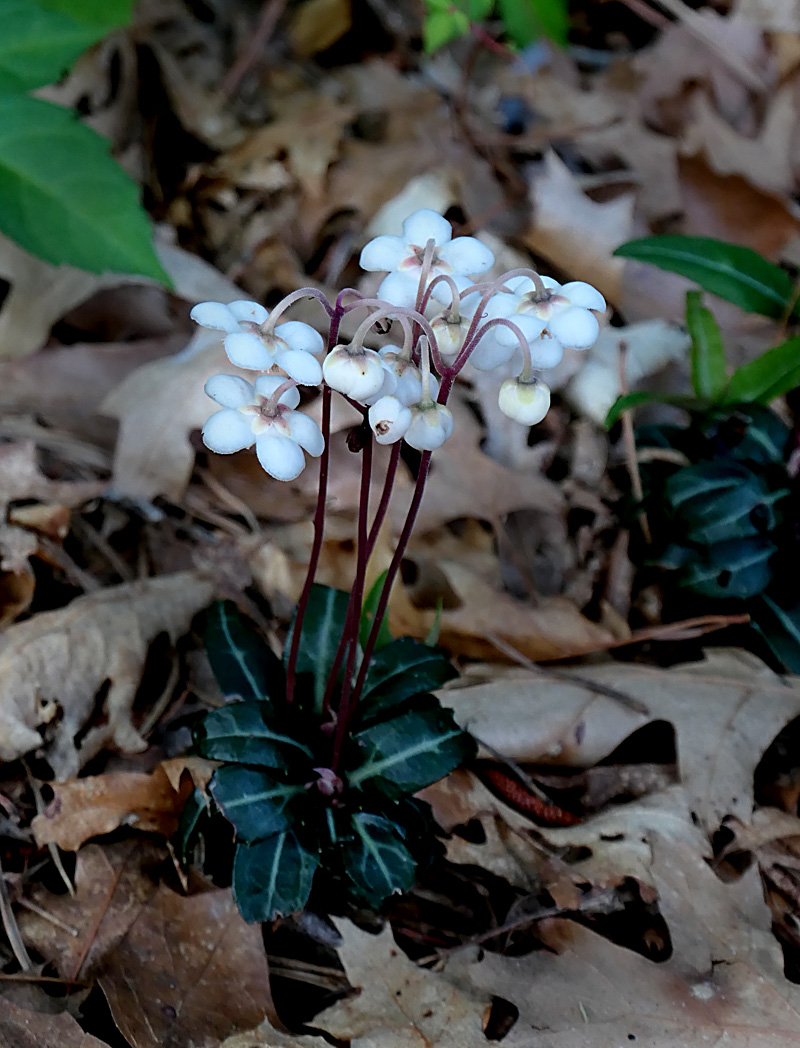 The Spotted Wintergreen is an erect 4-10″ plant with evergreen leaves and reddish stems. The  1″ flowers are waxy white with 5 petals and pronounced stamens and pistil which you can see in the photographs. They bloom in the woods in July and August.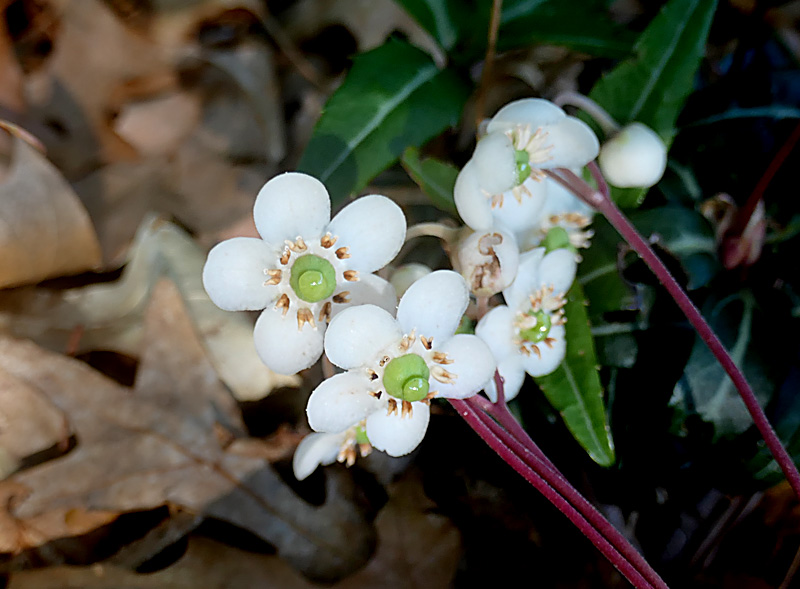 The interesting thing is that when they are starting to bloom they look like they are drooping (2nd photo). As they get to full bloom they spread out and flip over to face the sun.
So pretty and delicate… have you ever seen a Spotted Wintergreen?