These two Northern Flickers were enjoying our bird feeders the other day. It looked like Dad was showing the little one, who wasn't very little, how to get seed from the feeder. (Click on blog link for other photo.)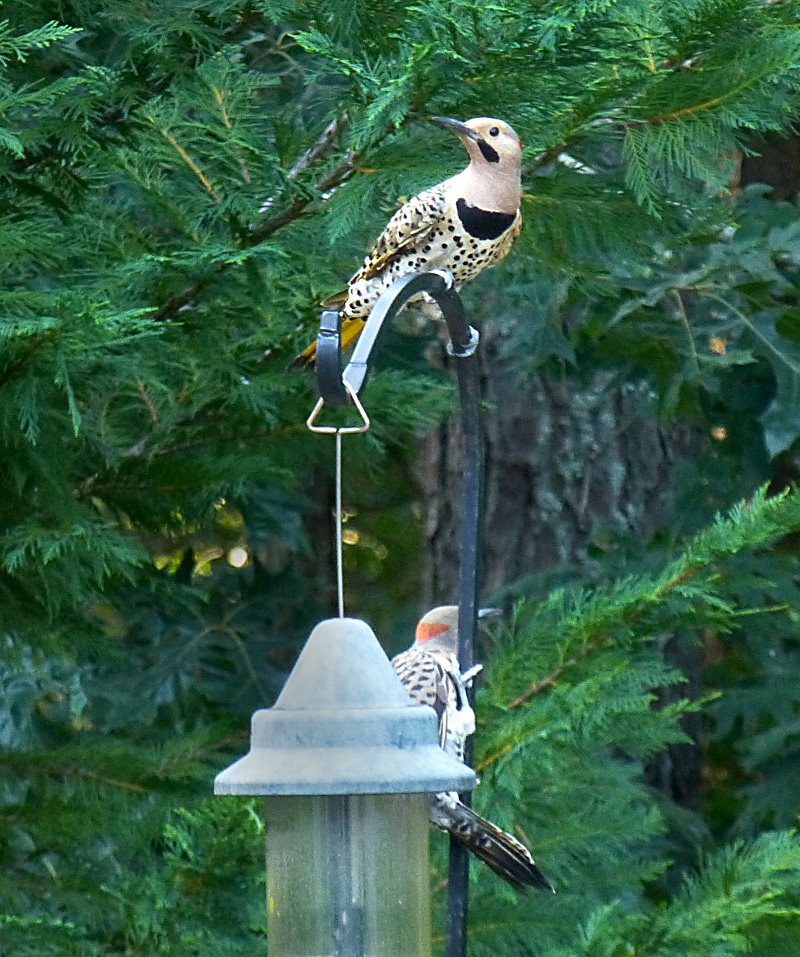 The first photograph is of the male adult on top of the feeder. The 2nd one is the baby looking back at Dad, and the 3rd one is of them both on the feeder. The little one doesn't quite know what do do.
So cute, don't you think?