The last time I saw a Bufflehead was way out in the ocean off of Coast Guard Beach on Cape Cod many, many years ago. I always loved their black and white coloring and their little diving antics. They are a small, compact duck with a relatively large head.
Male Buffleheads are striking black and white, with iridescent green and purple heads with a large white patch behind the eye. Females are grey-toned with a smaller white patch behind the eye and a light underside.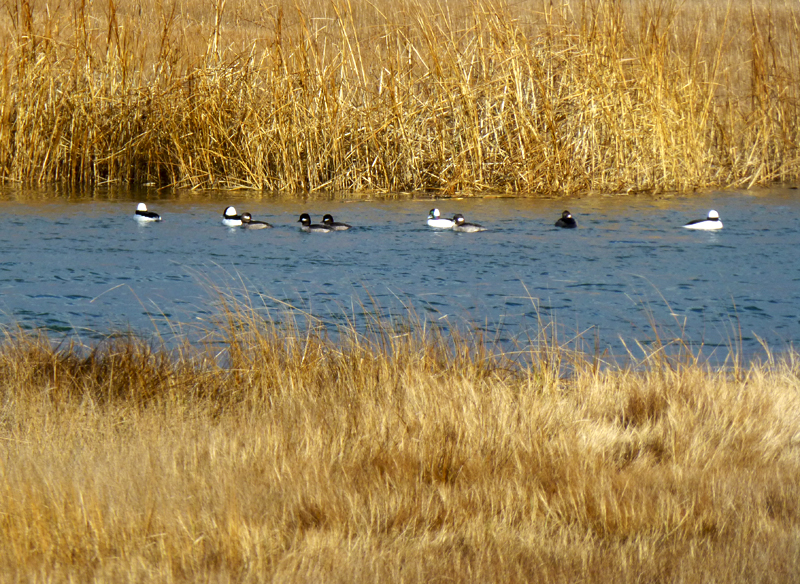 The name bufflehead is a combination of buffalo and head, referring to the oddly bulbous head shape of the species. This is most noticeable when the male puffs out the feathers on the head, thus greatly increasing the apparent size of the head.
It was such a treat to see these diving ducks so close on the river near my home and so many of them together.
Have you ever seen a Bufflehead?