The Trumpet-Creeper wildflowers are blooming on Cape Cod and they are spectacular! The 2″ bright reddish-orange tubular-shaped flowers grow on a woody vine that can climb to 12 feet tall. They are native to this area and bloom from July to September. (Click blog link for other photos.)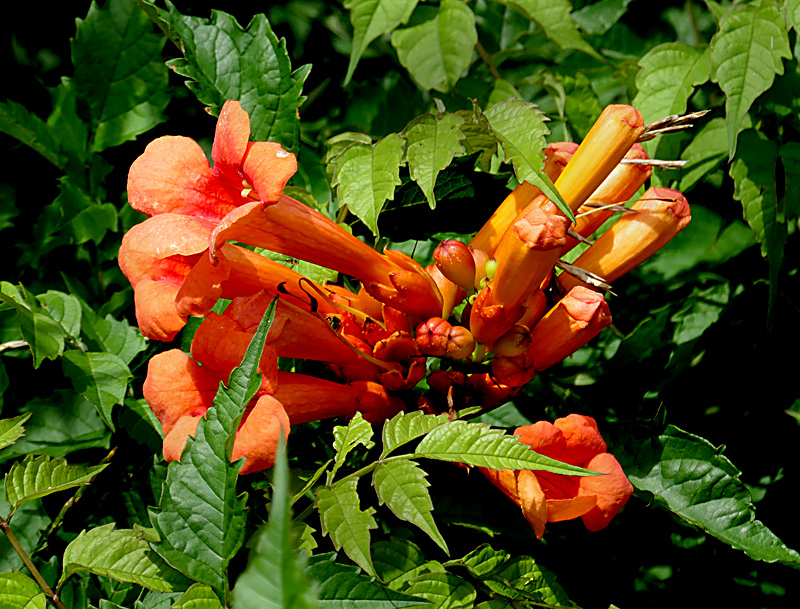 The first photo is of the cluster of flowers. The 2nd photograph shows how they grow in clusters and the 3rd photograph shows how the vine grows. This one was only about 8 feet tall but I'm sure will grow taller.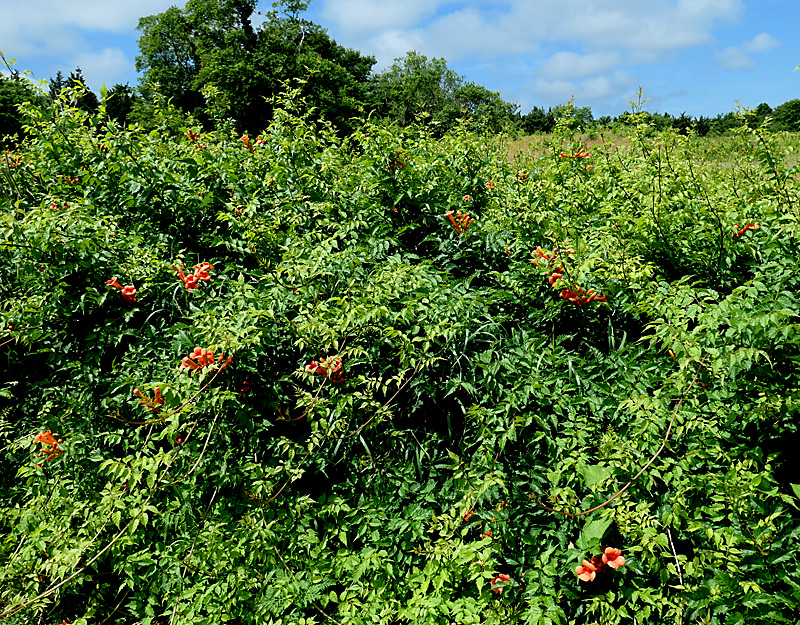 Have you ever seen  Trumpet-Creeper wildflowers?