The Water Willows are in full bloom near the waters and swamps on Cape Cod. You can see them on the boardwalk on The Red Maple Swamps Trail at Fort Hill or going over the bridge on the Silver Spring Trail at the Wellfleet Bay Wildlife Sanctuary. They are so pretty and so unique. (Click on blog link to see other photos.)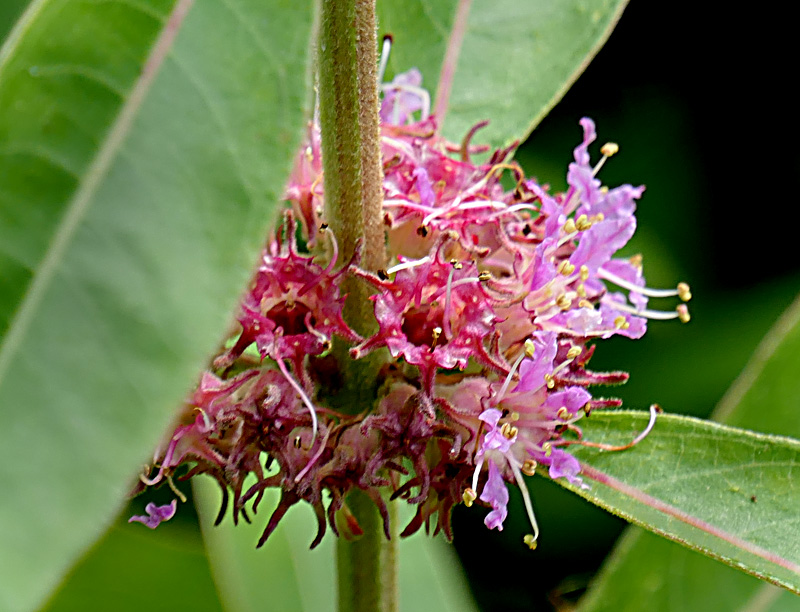 The flower is only 1/2′ to 1″ while the plant is quite large growing 3-9 feet. They bloom in late July and August near shallow water.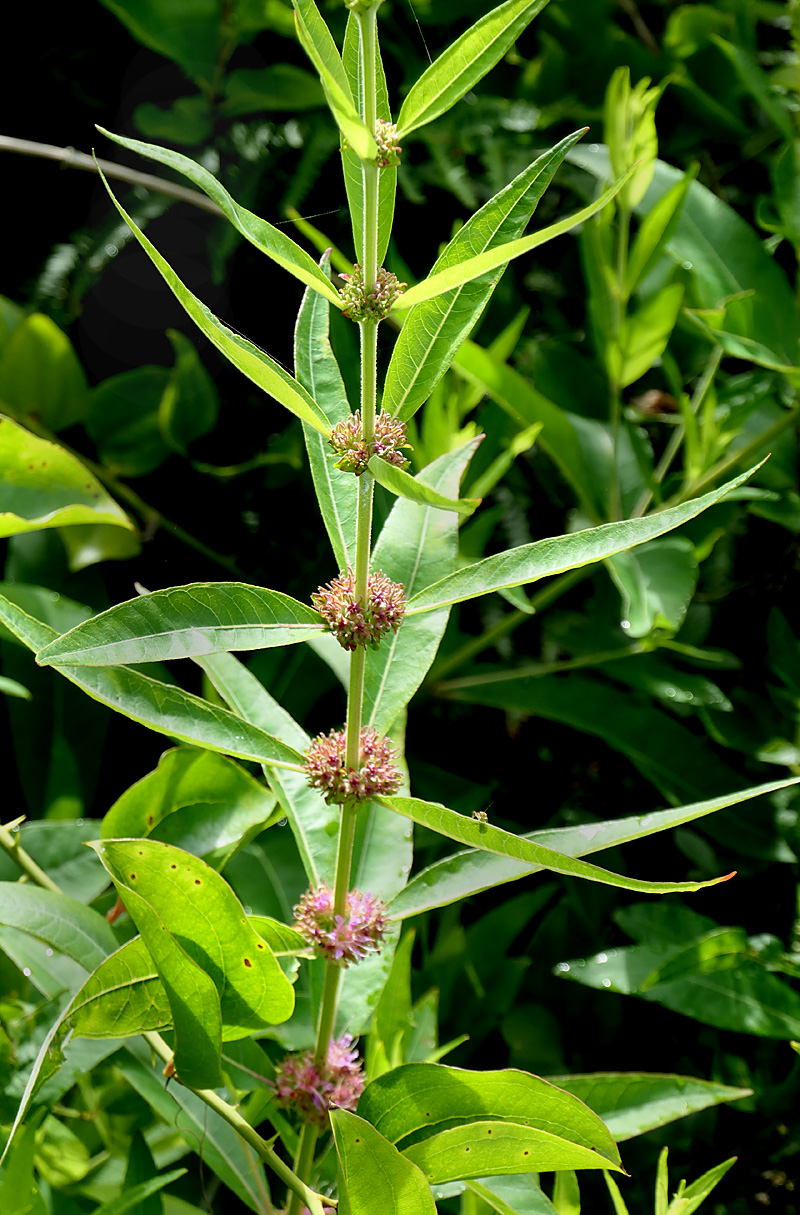 The first photograph is a closeup of the flower. The 2nd photograph shows how they grow in clusters and the 3rd one is how uniquely they grow on the stem.
Have you ever seen a Water-Willow? So pretty and unique, don't you think?