The Monarch butterfly is gorgeous wherever you see it. This particular one landed on this purple flower in our yard. I clicked away and realized afterward that I had  3 different poses of the Monarch. (Click on blog link to see other 2 photos.)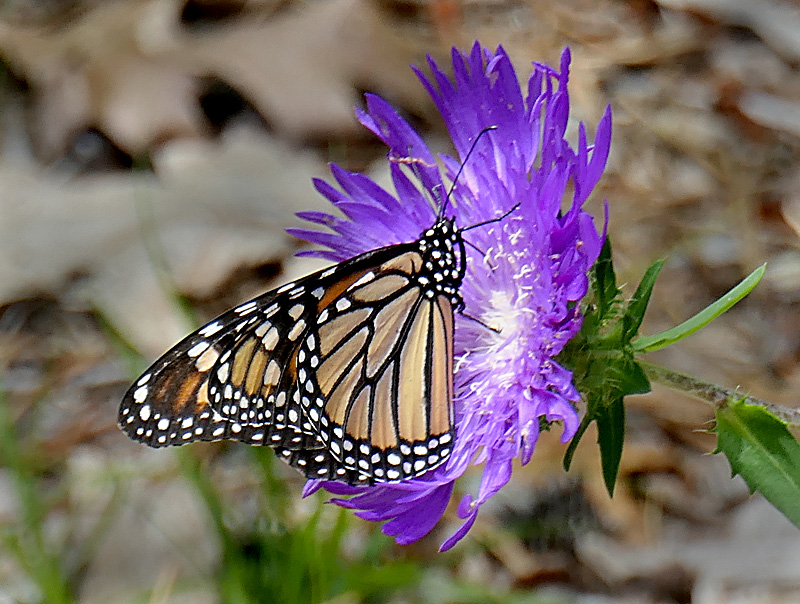 They are gorgeous however you look at them.
I thought it was pretty cool. What do you think?