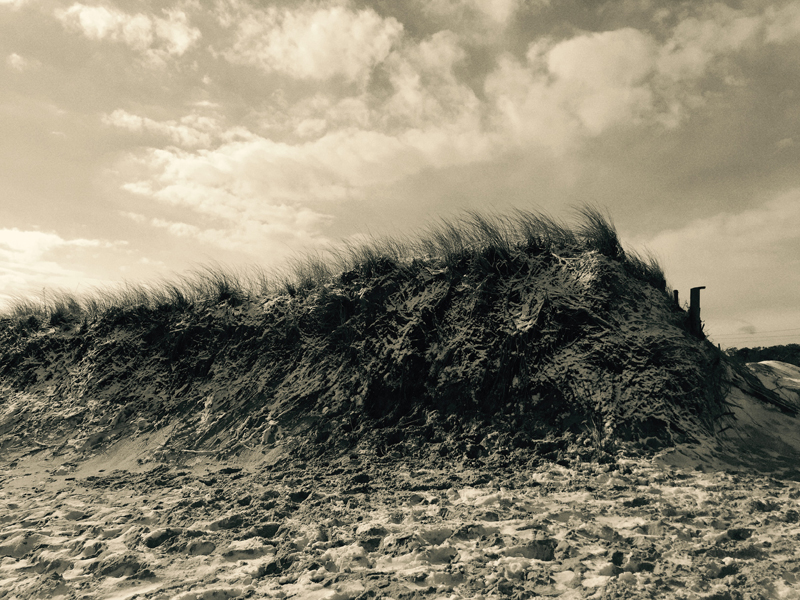 We got a little bit of snow here in Orleans on Cape Cod yesterday so I thought I'd go down to Nauset Beach and take some photographs.
There was still a little bit of snow on the dunes so I clicked away.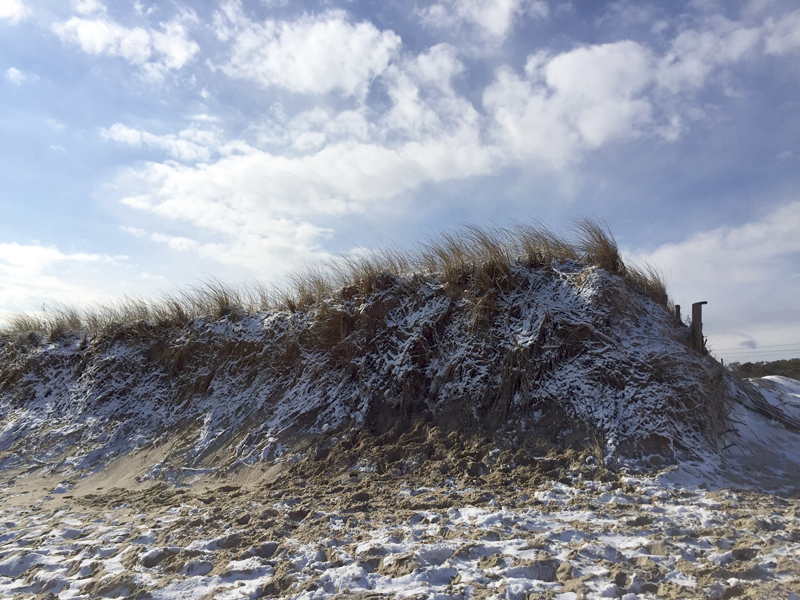 Do you like the black and white photograph or the color one better? I couldn't decide.
They both give such a different feeling…