I was just commenting to Phil a few days ago that I hadn't gotten a good photograph of the Double-Crested Cormorant this past summer. I was just never in the right place at the right time. (Click on blog link to see other photo.)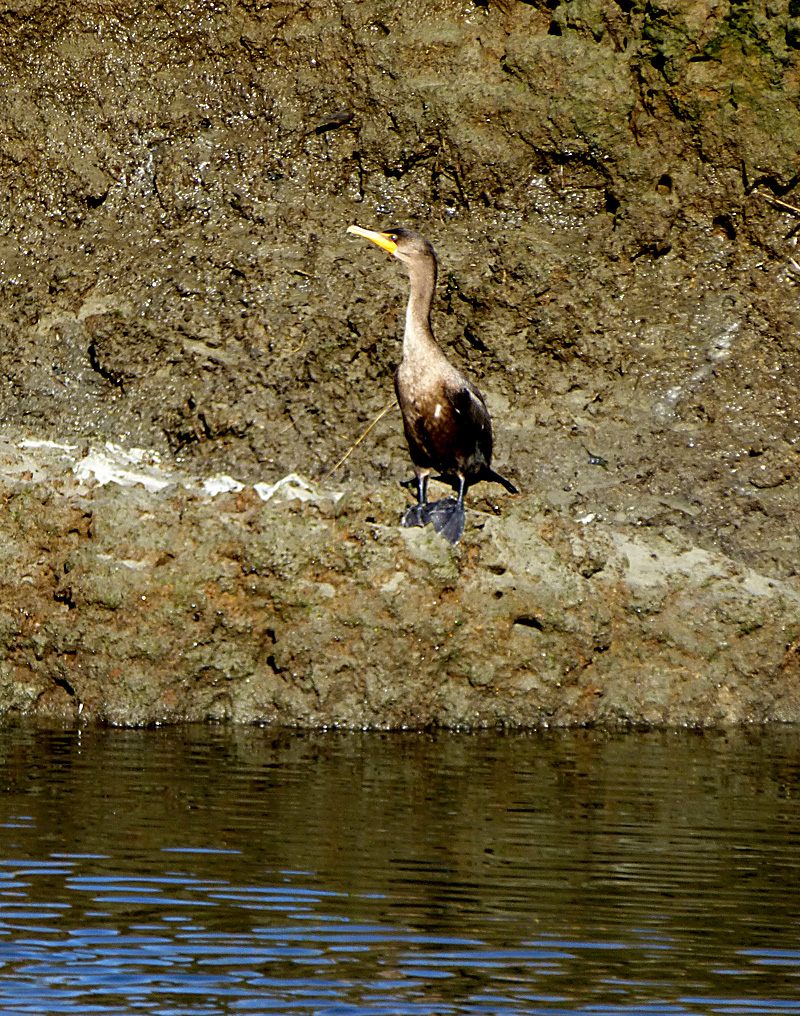 And then as I was walking over the bridge on Boat Meadow Creek the other day, I saw three Double-Crested Cormorants. How cool!
This  2nd Cormorant was just standing on the river bank looking around.  I loved his big, webbed feet!
Cute little guy, don't you think?