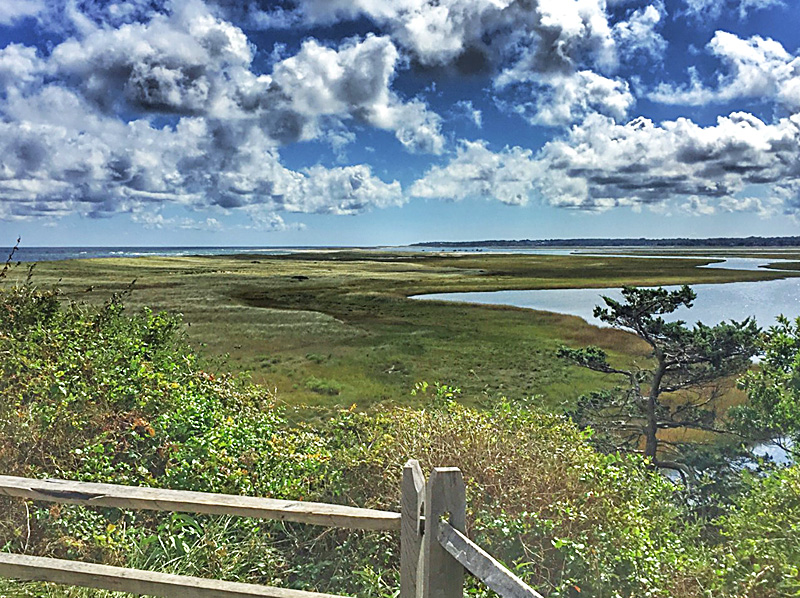 One of the prettiest views of Nauset Marsh and Coast Guard Beach is from the overlook by the Coast Guard Beach parking lot. There are benches and a picnic table if the weather is nice.
In this photo, you can see Nauset Marsh off to the right and Coast Guard Beach to the left. Down the middle is Nauset Spit where the Atlantic Ocean empties into Nauset Marsh. The boats that are moored there look like little dots in the water.
Such a pretty overlook. Have you ever been there?