I planted a very unique wildflower this past summer called the Japanese Anemone. I particularly like it because it doesn't bloom until late August and blooms well into October. The flowers are such a pretty pink with yellow centers. (Click on blog link for other photo.)
About 2  weeks ago when I went outside to cut back my summer flowers I was greeted with a plant full of these puffy white things that looked like cotton balls waving in the breeze. I had never seen anything like it. I thought it was so cool.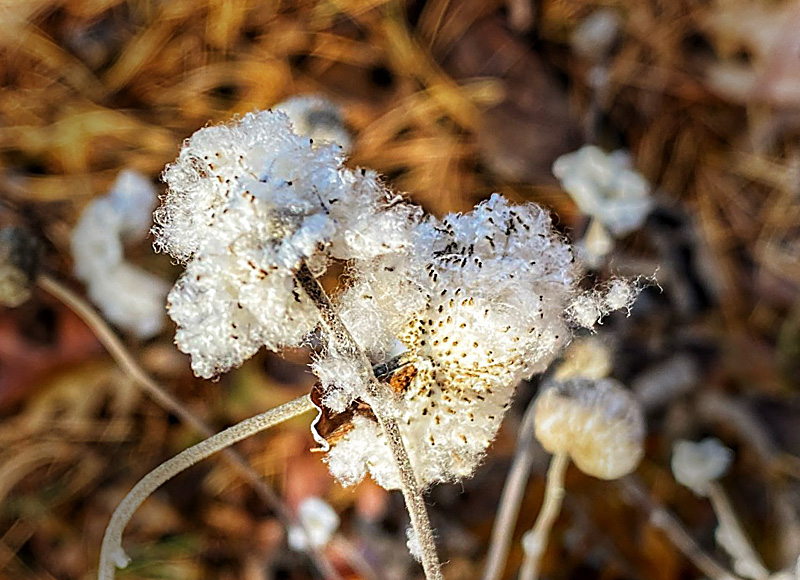 And the yesterday I saw that all of the little "pods" has started to disperse their seeds, which you can see in the 2nd photograph. Have you ever seen a seed pod like this before?