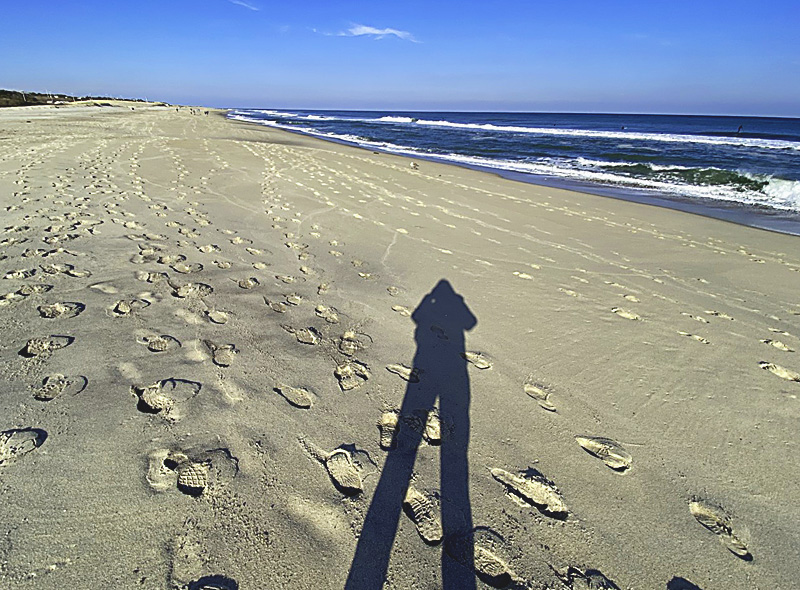 I told Phil that I was going to take a walk down Nauset Beach to see if I could find the ship that was starting to come up a couple of weeks ago. (Click on blog link to see other photo.) It had gone down in a storm a long, long time ago. No one was sure which ship it was but you could see a bit of the hull sticking out of the sand.
The only bit of info I got about its location was that it was on the beach toward Chatham. It was a gorgeous day, in the 50s and sunny. You didn't even need  a winter jacket. Of course I had my winter parks, hat and mittens… just in case! Ha!
I walked and walked for 2 miles and couldn't find a thing! Did I not walk far enough? Was the tide not low enough? Oh well… I was pretty far down the beach with no one in sight so I decided it was time to head back to the car.
I turned around and took this photo to send to Phil with the caption, "I can't see anything!" He wrote back, "I see something. Your shadow!" 🙂