We decided to take a hike after breakfast the other day as the weather was supposed to turn with wind, rain and a bit of snow in the forecast. (Click on blog link to see other photos.)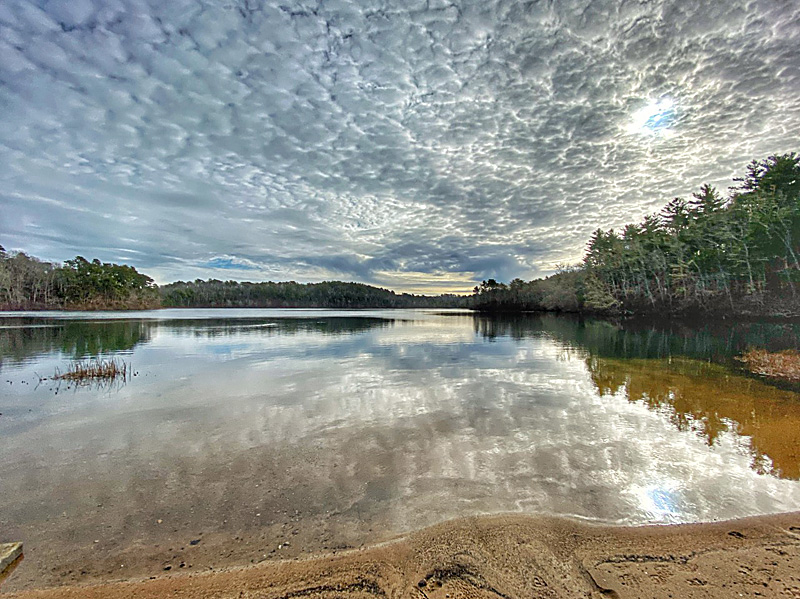 We had never hiked the Higgins Pond Loop Trail at Nickerson State Park, so we headed out. What a pretty trail.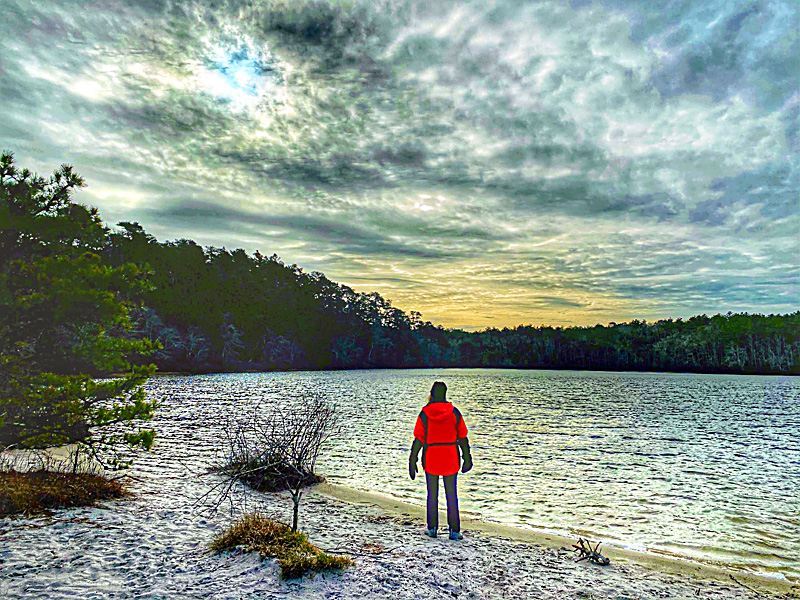 It was really cloudy so I didn't think we'd get many good photographs, but when I got home and looked on the computer, they surprised me. The  skies were beautiful!
What do you think?