It was another cold and windy day so we headed inland over to Nickerson State Park. We had never hiked the Flax Pond Loop Trail so we thought we'd give it a "go." (Click on blog link to see other photos.)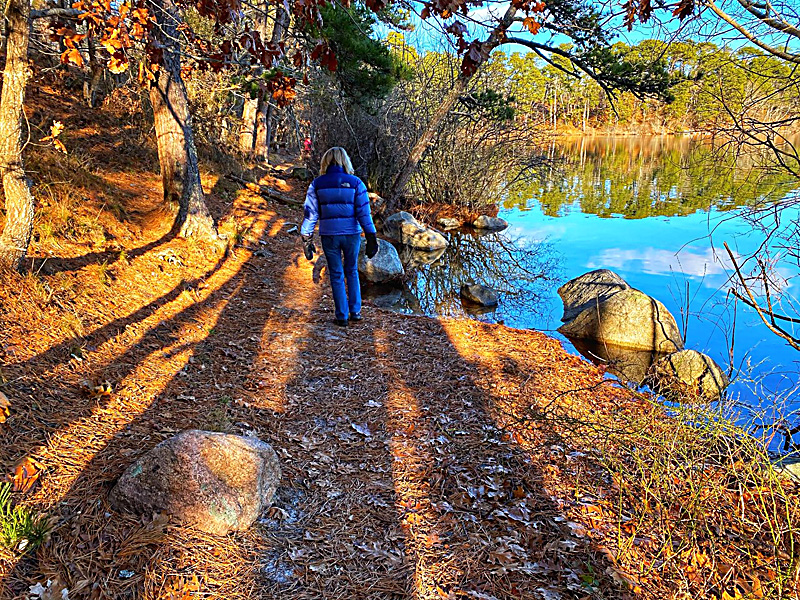 What a beautiful hike! Most of the trail is within a few feet of the pond which makes it so pretty and great for taking photographs. We started out on the shady side which was a bit brisk to start but ended on the sunny side which was much warmer.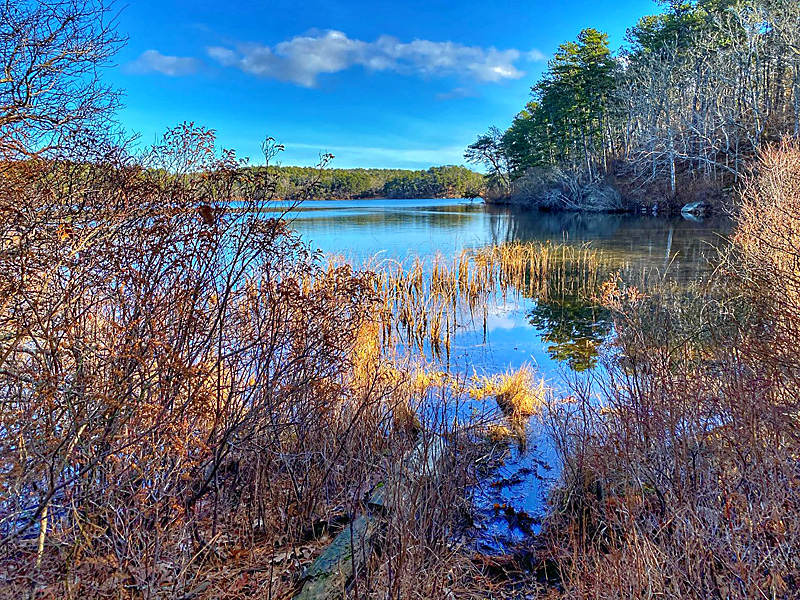 It was a sunny day so you can see all the beautiful reflections in the pond as you hike around. There are also a lot of beaches for swimming, picnic tables for picnicking and benches for sitting. We thought about how much fun families and especially the kids would have during the summer months.
Just beautiful, don't you think? Have you ever been to Nickerson State Park in the summer?