I saw a splash of bright yellow at our feeder and quickly got my camera. I have learned that it is better to get my camera first and get my binoculars second, as the bird might fly away quickly. (Click on blog link to see other photo.)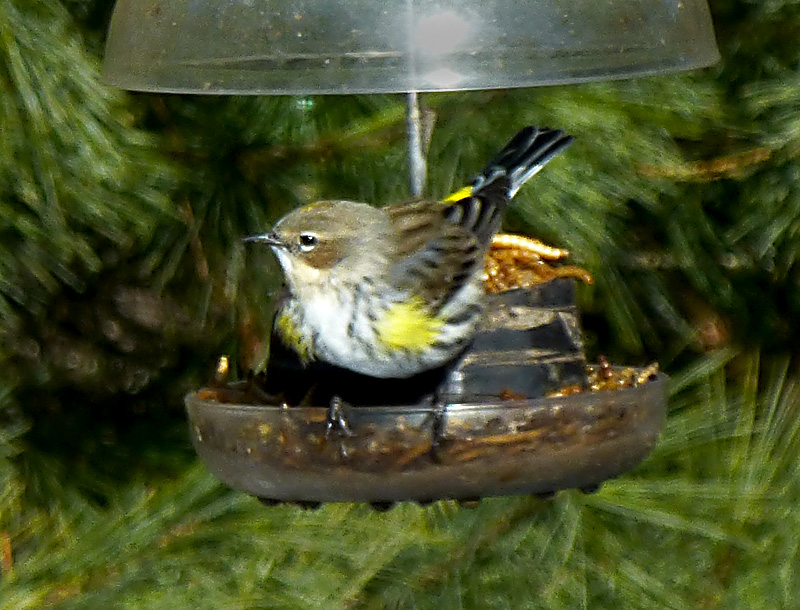 There, at my feeder, was a beautiful Yellow-rumped Warbler. I have never seen one this time of the year. But I looked in my Sibley's and learned that they sometimes winter in this area. According to my Cape Cod Checklist, they are uncommon this time of year and seen only in small numbers. I guess I was lucky.
What a treat! Have you ever seen a Yellow-rumped Warbler this time of year? What a beautiful little bird!