We've had so much fun with the AllTrails App. At first we followed many of the trails in our area and then we decided to try and make some of our own.  (Click on blog for full photo.)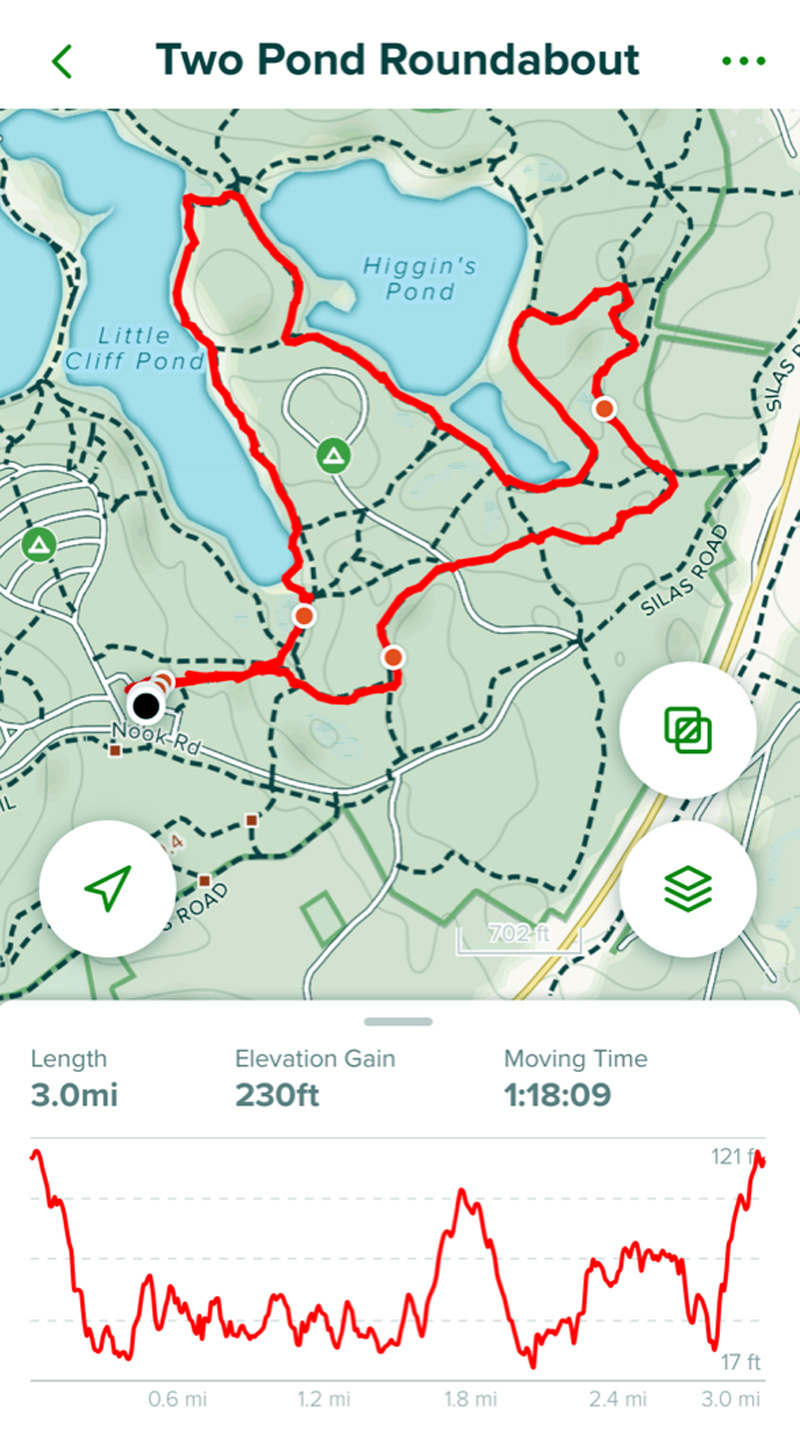 On the AllTrails App you can record a hike, name it, describe it, add photos and  rate it. It has really been a lot of fun and very exciting! This hike we recorded at Nickerson State Park and named it Two Pond Roundabout. You can see at the bottom the distance, elevation gain and time.
This photograph was one of the little ponds we saw on our adventure. Such pretty reflections.