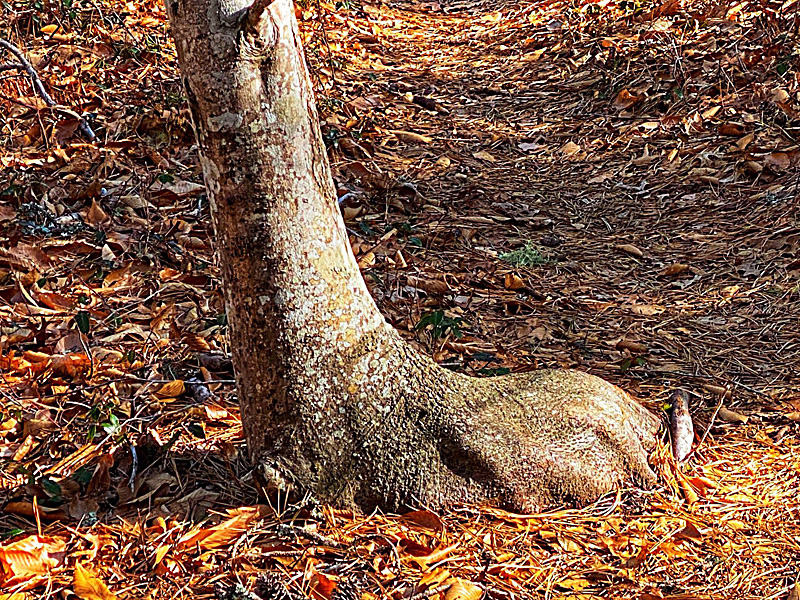 We have been having so much making  new trails with the AllTrails app in Nickerson State Park. There are so many different trails in which to make your route and all are so different! (Click on blog link to see full photo.)
On our latest new hike we came across this tree trunk that I thought was hilarious! It looks like a moose's hoof, don't you think? And the tree is probably 30 feet tall.
You never know what you will see on the trails as long as you keep your eyes open and look for those unique things!