I  loved this simple photograph of the windblown dune at First Encounter Beach in Eastham, Most of the footprints have been blown away. I took several photos of this dune. (Click on blog link to see other photo.)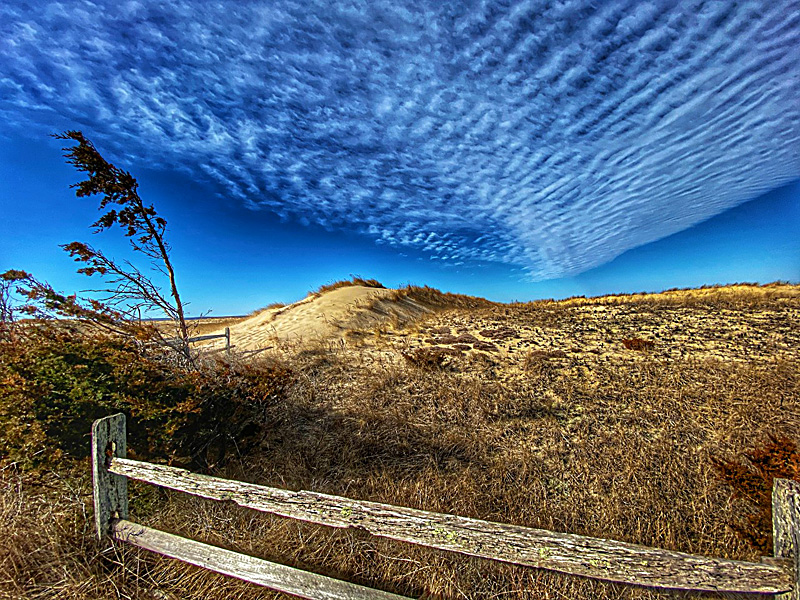 I couldn't decide if I liked the 1st one or the 2nd one better. The 2nd one tells a much different story as you can see the windblown tree  and bushes with branches only on one side and the dramatic clouds in the sky.
Which one do you like better?