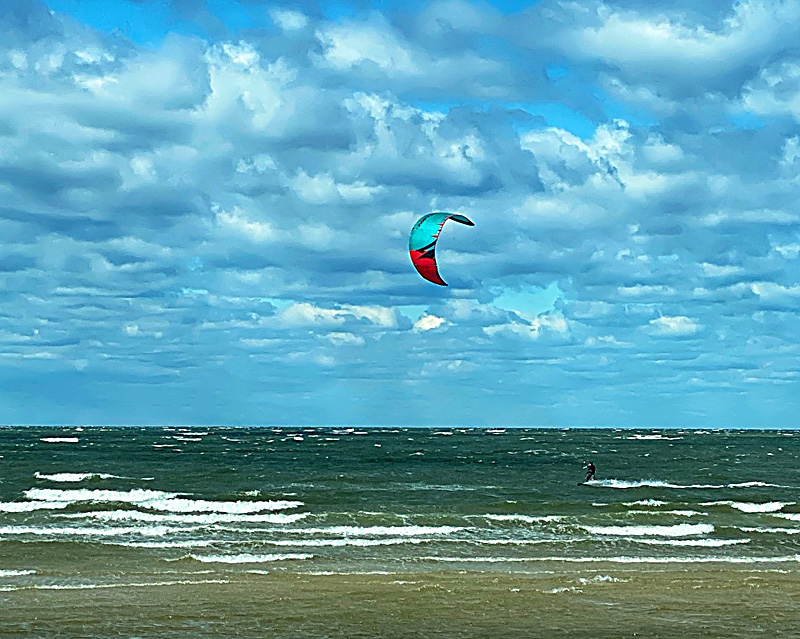 Yesterday was the first sunny day in a while so we packed a picnic lunch to have in the car and decided to drive  to First Encounter Beach as we thought it might be really pretty there. Were we in for a treat! (Click on blog link for more photos.)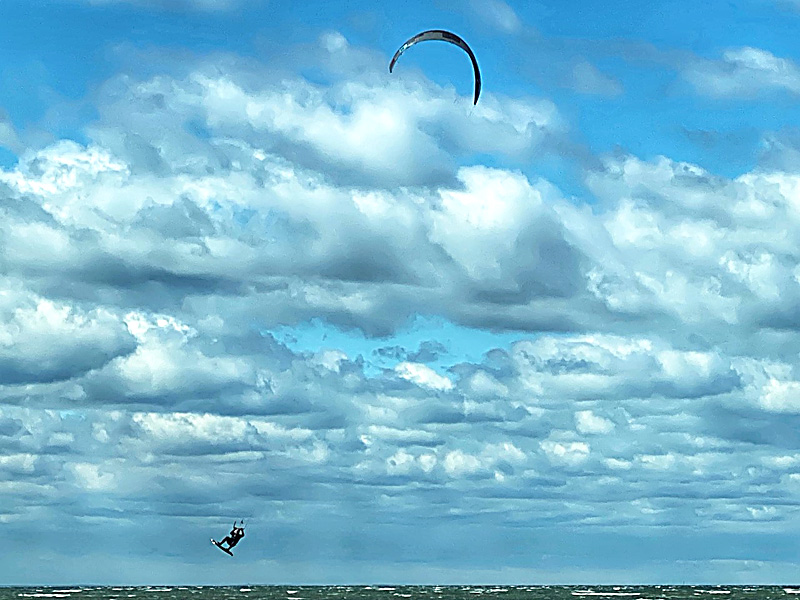 As we drove in, we could see the colorful kites way up in the sky. It was really windy and the kite surfers were all out on the water. It was beautiful to watch them surfing back and forth along the beach with their multi-colored kites. Look at that surfer above  jump high off a wave! Wow!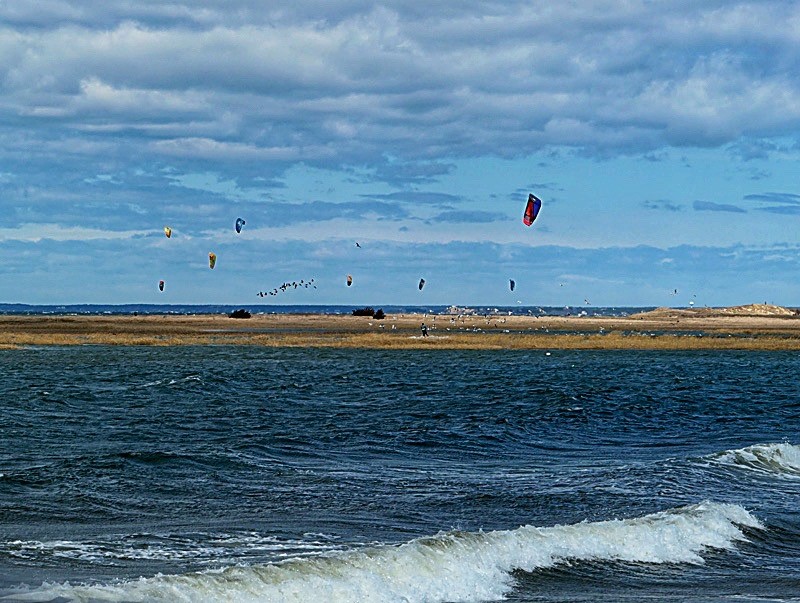 The photo above reminds me of one of those hot air balloon festivals!
So cool, don't you think?