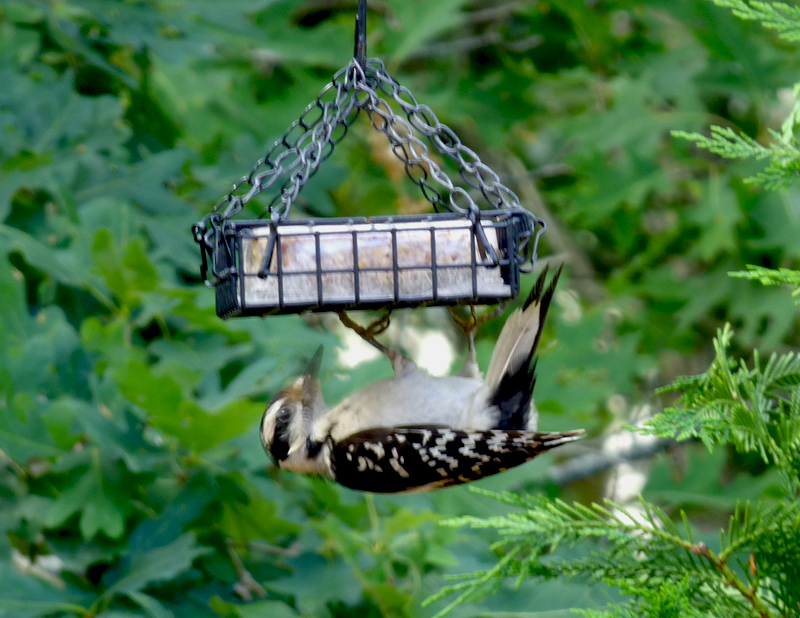 This Hairy Woodpecker just loves the suet feeder in our yard, once he figured it out. We had so many Starlings that would come and eat all of the suet, Phil came up with this brilliant idea!
You know how suet comes in a plastic container where you pull the paper cover off and insert it in the suet feeder? Well, he kept the plastic container with the suet still inside it, peeled off the paper cover and put it upside down in the suet feeder.  The woodpeckers are used to eating upside down, so they mastered the technique of finding the suet on the bottom of the feeder in no time. The Starlings…have had a much more difficult time trying to figure out how to get the suet through the plastic on the top and sides.
Pretty ingenious, don't you think?