When we used to hike Beech Forest Trail about 15-20 years ago, people would bring seed to feed the birds. They became friendly and would land on your hand anytime looking for food. The last time we hiked there, feeding the birds and wildlife was illegal as they realized the birds and animals would get dependent on the food and not fend for themselves in the winter.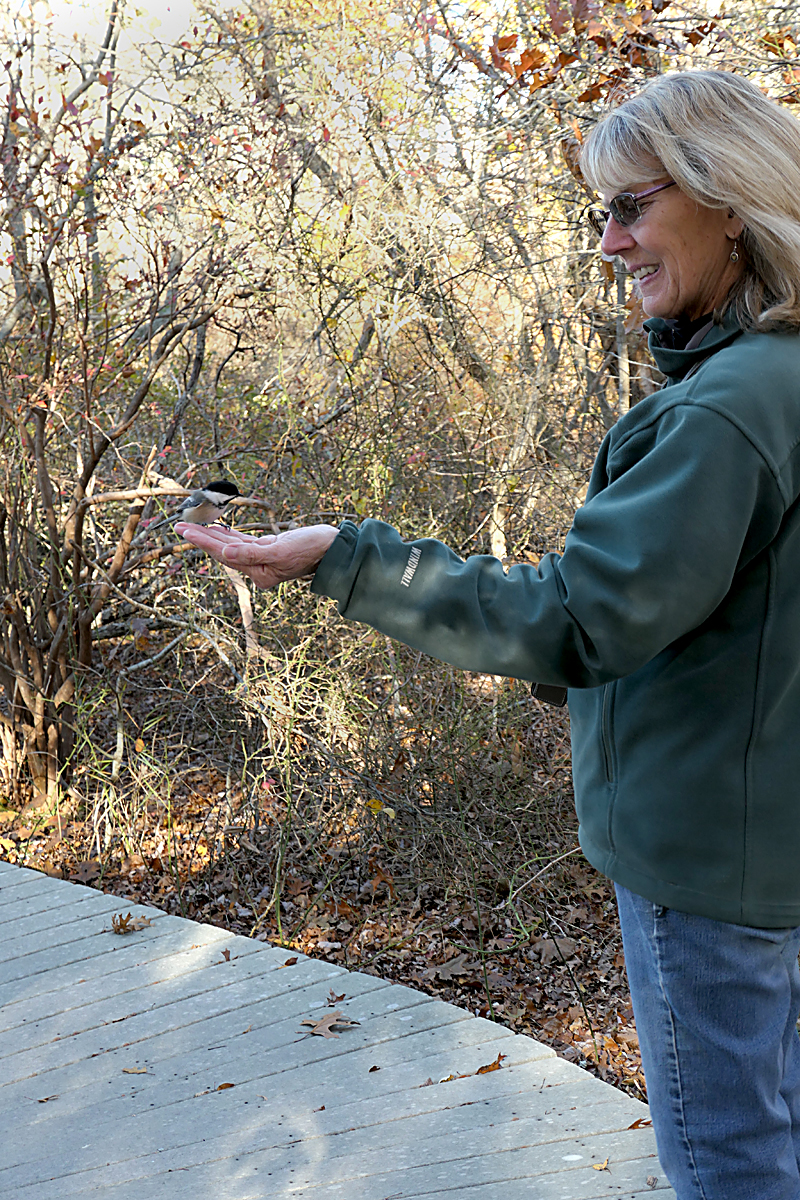 We haven't hiked there in about 15 years, so it was such a treat to walk the trail again. I put my hand out for old time's sake (I did not have any food) and a little Black-capped Chickadee landed on my finger. Phil happened to have his camera ready.
Pretty cool, don't you think?