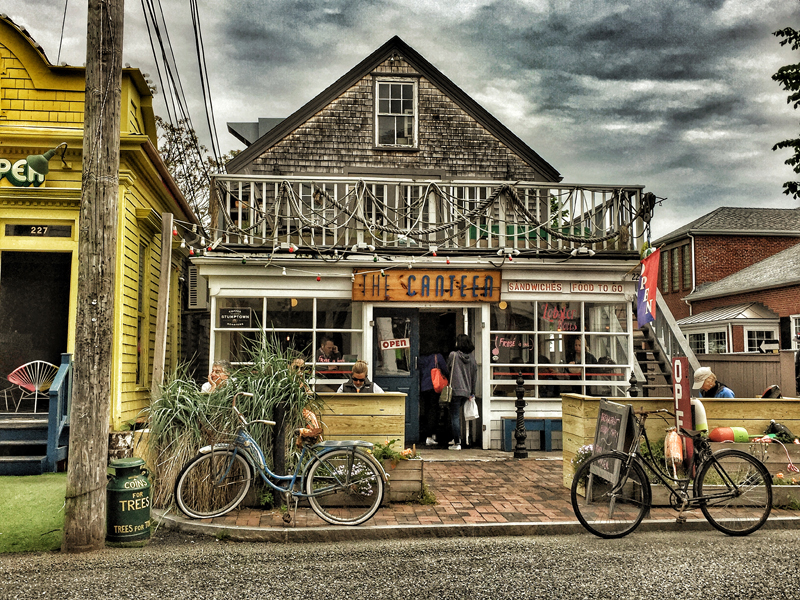 The Canteen is a cool little restaurant on Commercial Street in the center of Provincetown. I liked the 2 old bikes in front.
It looks like a fun place to go, don't you think? It almost looks retro, like a restaurant of the past.
Housed in a 200 year-old building, The Canteen dining room opens onto the bustle of downtown Provincetown and their backyard seating area opens out onto Cape Cod Bay.