"The jawbones of a whale that have stood in front of the Captain Edward Penniman House in Eastham have been removed because they are a danger to the public, according to National Seashore officials.
In whaling communities, use of whale bones to mark a sidewalk or driveway entrance, or as a seaside landmark, dates from when whaling flourished in the 1700s through today. "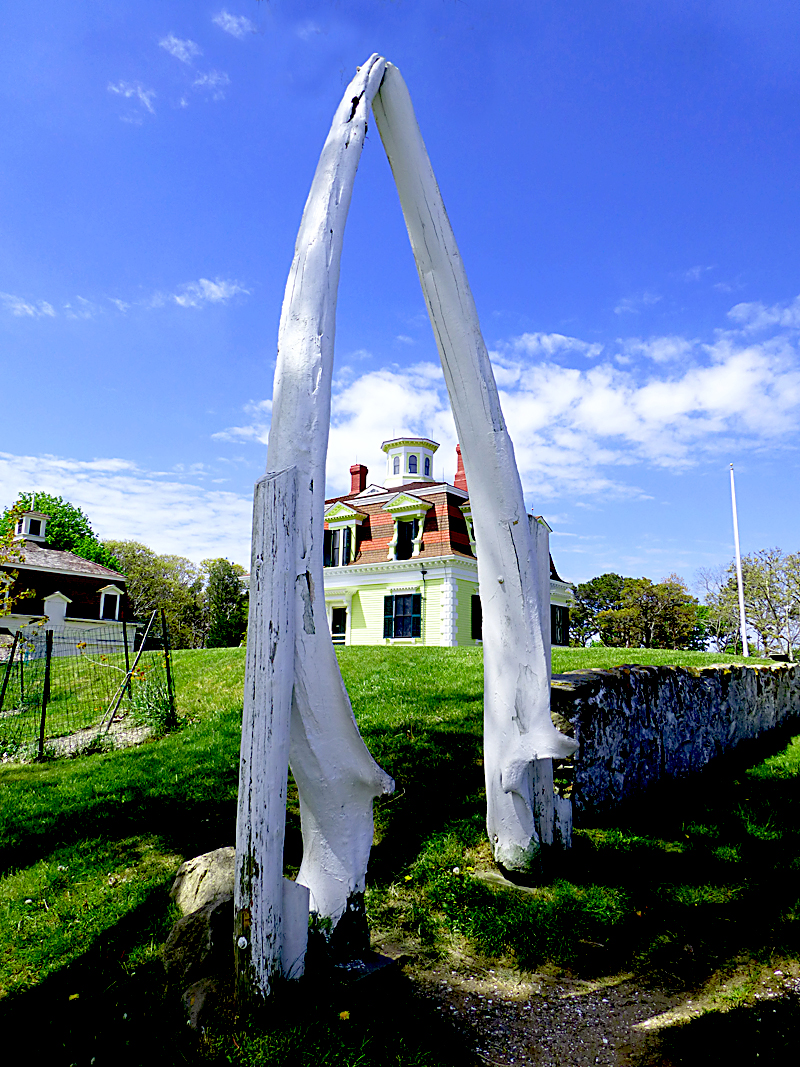 The jawbone at the Penniman House at Fort Hill  was installed in 1969. The previous jawbone, installed in 1876, is on display at Pilgrim Monument in Provincetown.
Penniman was one of the most successful whaling captains in New England. He retired at age 53 to Eastham. His home, which was sold to the National Seashore by his youngest granddaughter in 1963,  was restored two years ago and is a must if you come to Cape Cod.