There is a wonderful hike at the Wellfleet Bay Wildlife Sanctuary where you can go out to the outer beaches, over a boardwalk. But only go at low tide or near low tide or you could get stuck!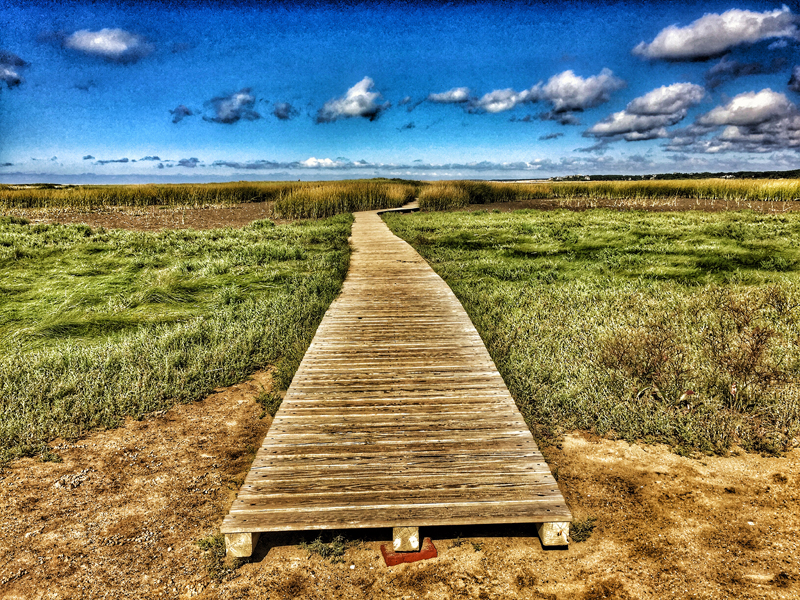 It was a glorious day last week with a blue sky and beautiful puffy clouds. We hiked the Silver Spring Trail and then out to the outer beach where we saw a lot of shore birds.
I took a photograph of the boardwalk from 2 different perspectives… straight on and at an angle. I couldn't decide which one I liked better. What do you think?