I took a hike at Fort Hill on the National Seashore just to look for wildflowers and butterflies. And boy, was I lucky! There were Monarch butterflies everywhere! I must have taken 200 photographs!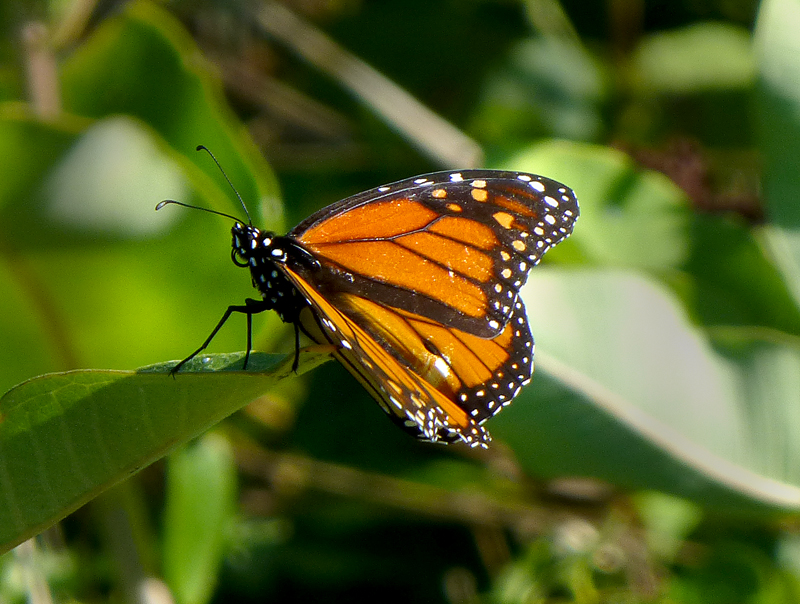 The Monarch butterfly's wingspan is 3.5-4″  and orange with prominent black veins and borders. I loved all the polka dots on its body. They feed on milkweeds which abound at Fort Hill.
The Monarch butterfly is so well known that there are attempts underway to designate it as the national insect of the United States. That would be so cool!