When you drive by the Eastham Police Station on Route 6 during the day, it looks a regular Police Station. But when you drive by at night time, oh my goodness! The gorgeous stained-glass window is just spectacular! (Click on blog link for other photo.)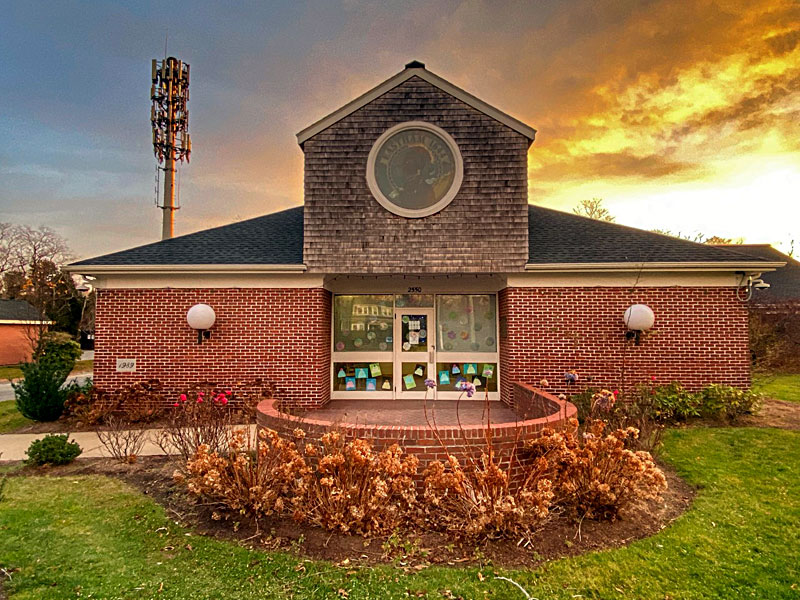 "The Nauset people, sometimes referred to as the Cape Cod Indians, were a Native American Tribe who lived on Cape Cod in Massachusetts. They lived east of Bass River and lands occupied by their closely-related neighbors, the Wampanoag." You can see how so many places on Cape Cod got their names…. like Nauset Marsh and  Nauset Regional High School.
This beautiful stained-glass window depicts the Native Americans who lived in Eastham before the English settlers arrived.
Just gorgeous, don't you think? Have you ever seen this at night? It takes your breath away!