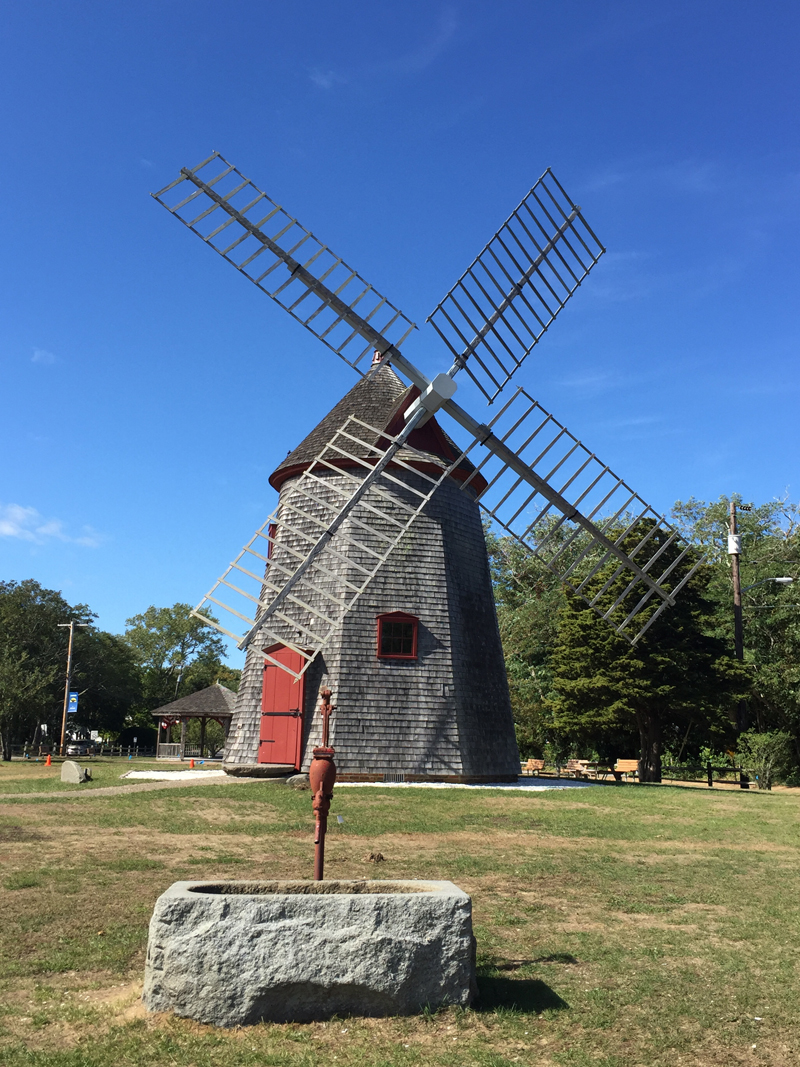 The Eastham Windmill on Cape Cod has such an interesting history, I thought I'd share it with you.
Eastham Windmill was built in 1680 in Plymouth, Massachusetts. About 1770, the windmill was ferried on a log raft across Massachusetts Bay to Highlands in Truro. The windmill made its appearance in Eastham by ox-cart in 1793 and was placed near Salt Pond. Subsequently, the windmill was sold and relocated to its present site on the Village Green across from Eastham Town Hall on U.S. 6. This site has a significant history. Eastham Windmill now sits on the site of Setucket Mill, which was probably constructed by Nicholas Paine in 1705. This land once belonged to Giles Hopkins who sailed here on the Mayflower.
Eastham Windmill operated until 1900. In 1920, the Village Improvement Society bought it from seven different owners. Plans to construct a library never materialized and the town of Eastham purchased the mill in 1928, restored it and placed it into operating condition. During an extensive restoration project in 1968, Edmund Milliken, discovered that the old mill had been dismantled and reassembled multiple times and that at one time the exterior had once been painted red and not shingled. Milliken found scrimshaw drawings which are carvings often found on whaling ships fashioned by sailors
Eastham Windmill is open to the public in the summer and offers a rare opportunity to witness the internal workings of an operating windmill. Fresh-ground cornmeal is sold which helps finance the maintenance of the antique structure. A visit to Eastham Windmill is an exciting and rewarding experience.