It seems like I've seen more butterflies in the past couple of weeks than I've seen all summer! This American Painted Lady was flitting from flower to flower in our yard and stayed for quite a while. (Click on blog link for other photo.)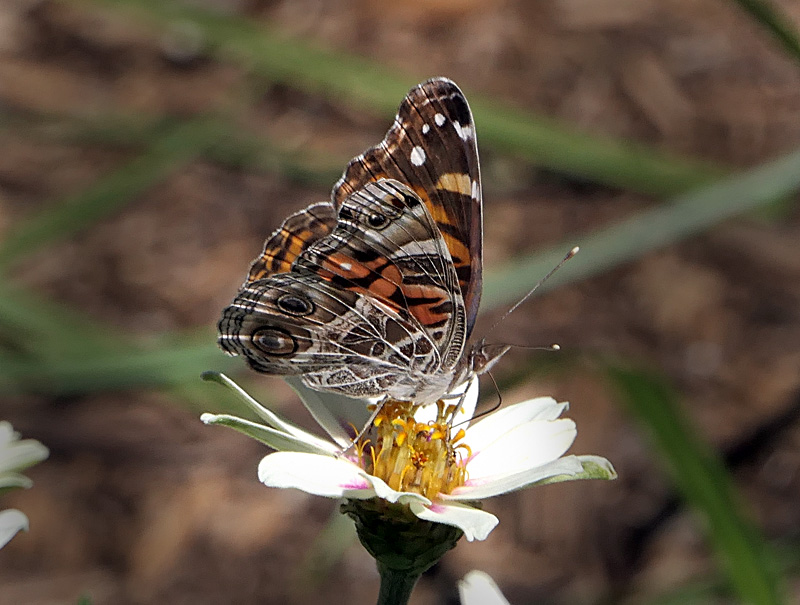 The ironic thing is that when I bought these flats of flowers, they were marked "pink," which is what I wanted. By the time they started to bloom, I realized that they were all white and it was too late to get any pink ones as they were all sold out. Well, the butterflies LOVE these white Zinnias! Guess what color flowers I will get neat year?
You can tell that this is an American Painted Lady because of the two blue spots on each wing.  Beautiful butterfly, don't you think? I love the difference in the upper-side  and under-side of the wings of these beauties.