Phil and I took a nice hike at the Wellfleet Bay Wildlife Sanctuary a couple of days ago and were so surprised to see a yellow flower already blooming on a bush on the side of the trail. I had no idea what it was so I took some photographs and asked inside. It is "Witch Hazel" and blooms in February! Wow! (You can see all the little clusters in the photograph below.)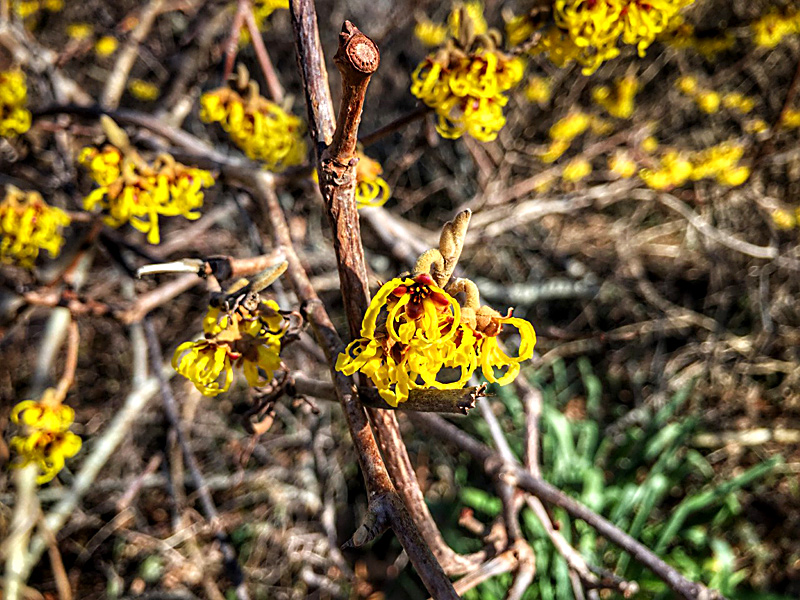 Witch Hazels are deciduous shrubs and are in the flowering plant family.  Each flower has four slender 1/2″ strap-shaped petals which are dark yellow, orange, or red. The fruit is a two-part capsule containing a single 1⁄4 inch glossy black seed in each of the two parts.
This is really cool… "The capsule splits explosively at  maturity in the autumn about 8 months after flowering, ejecting the seeds with sufficient force to fly for distances of up to 30 feet. That is amazing!
So cool to see a flower blooming in the middle of winter and one that I've never seen before!