There are so many mushrooms growing here on Cape Cod this time of year. This large, white Destroying Angel mushroom is part of the Amanita family and is also very poisonous. It grows to about 6″ tall and is entirely white. Its cap is umbrella shaped with ragged edges.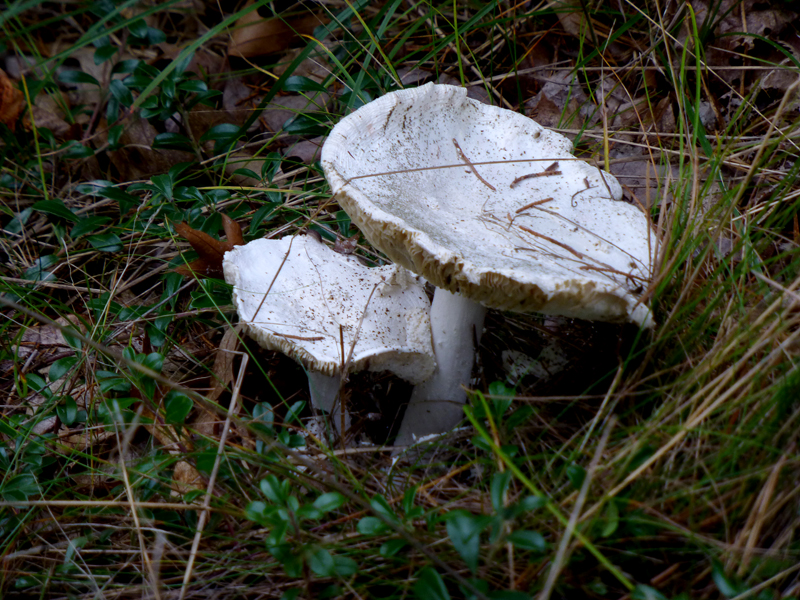 I saw so many of these mushroom at Wiley Park in Eastham but most of them had been knocked over. Did they fall by themselves? Did someone knock them over? Did a dog try to eat it?
Don't go near them as they are deadly poisonous!