I had never seen a Buckeye butterfly before, so it came as quite a surprise to see one on the trail at Fort Hill yesterday. I had no idea what it was… only that it was just beautiful! Those colors and those spots! What could it be? (Click on blog link to see other photos.)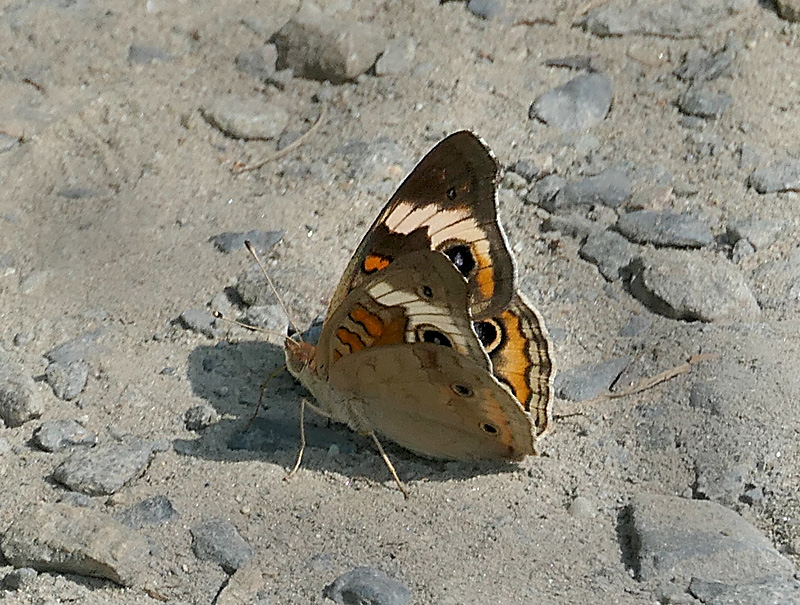 I posted 3 different photographs: 1. The upper side of the Buckeye which is very colorful. 2. The wings are partially  closed. 3. The wings are mostly closed. How different it looks when its wings are closed. It just blends in. It seemed to like being right on the gravel trail.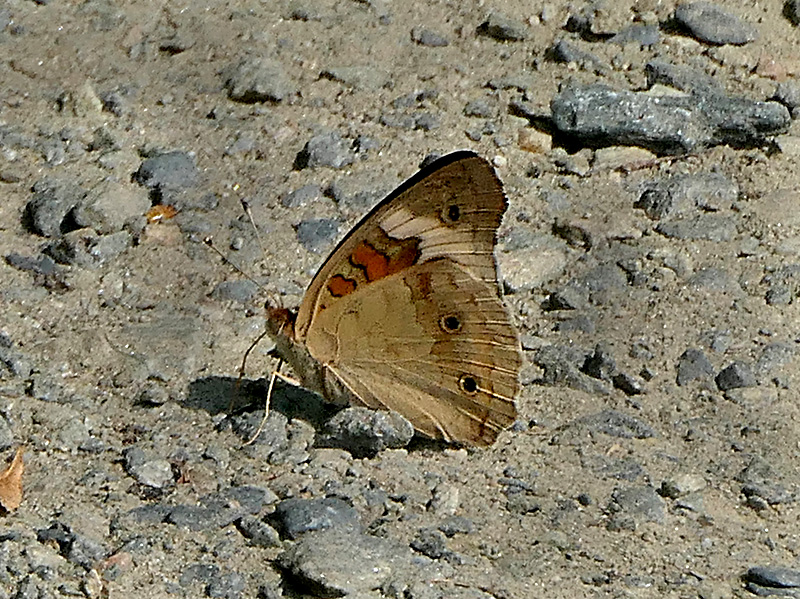 The Buckeye lives year-round in the southern United States but ventures up to New England for the summer. It has a wing span of 2- 2.5″. It is brown with 2 orange bars on its forewings and 2 different sized eyespots on each wing. It lives in open fields and meadows.
Have you ever seen a Buckeye butterfly? Those colors and patterns are gorgeous!