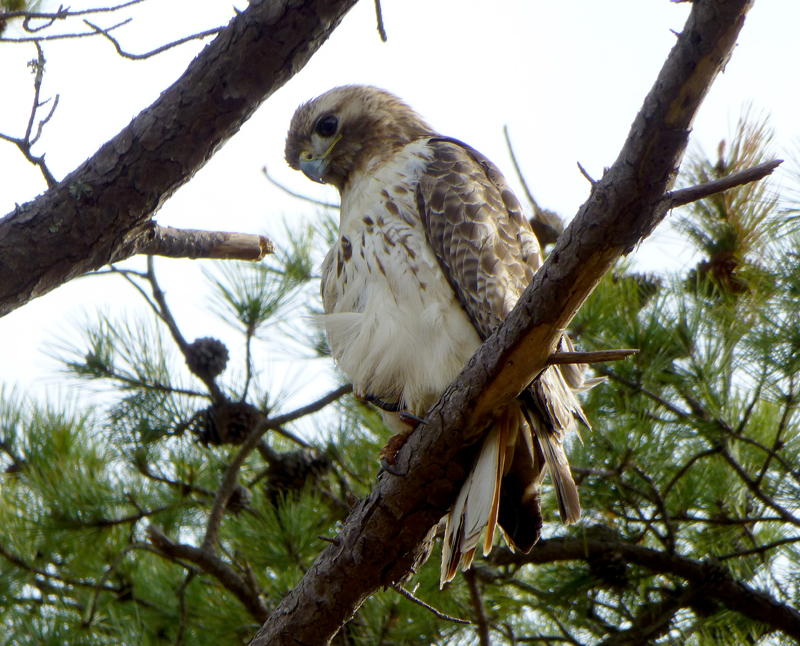 We have seen a Red-tailed Hawk flying above our new home on Cape Cod and we thought it had a home nearby. Our landscaper took a great photograph of the hawk up in a tree near our front porch eating a snake. He said it was pretty awesome.
Yesterday we were working about on the house when we saw him in the same tree. I got lots of photographs with him sitting there looking for his next meal and him preening himself. It was pretty cool.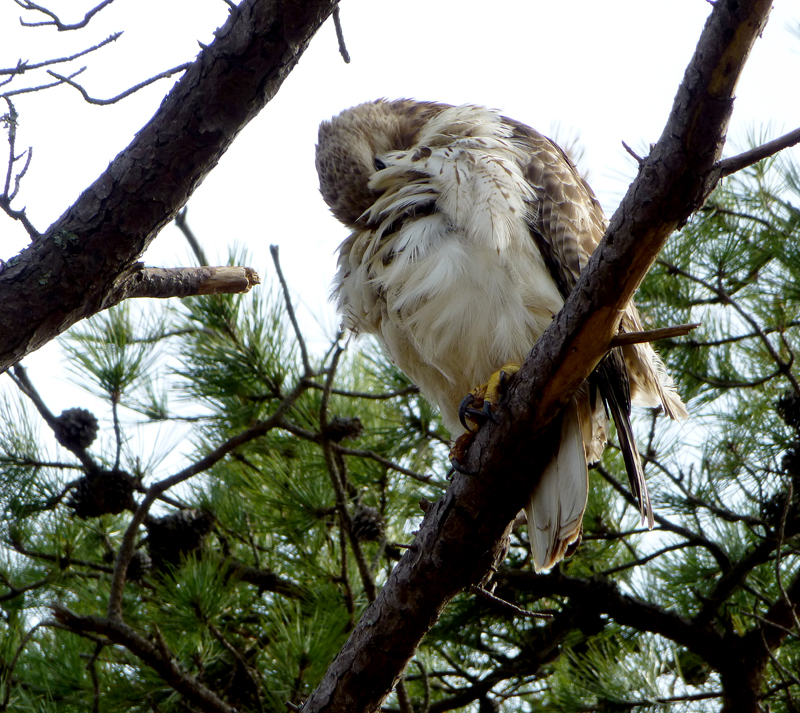 There are so many birds at our new home. We can't wait to move in!