We've had our grape jelly out for a couple of weeks now waiting for the Baltimore Orioles to come back to Cape Cod! And here they are! What a gorgeous bird… orange and black and white. The female is a bit muted in color but still very pretty.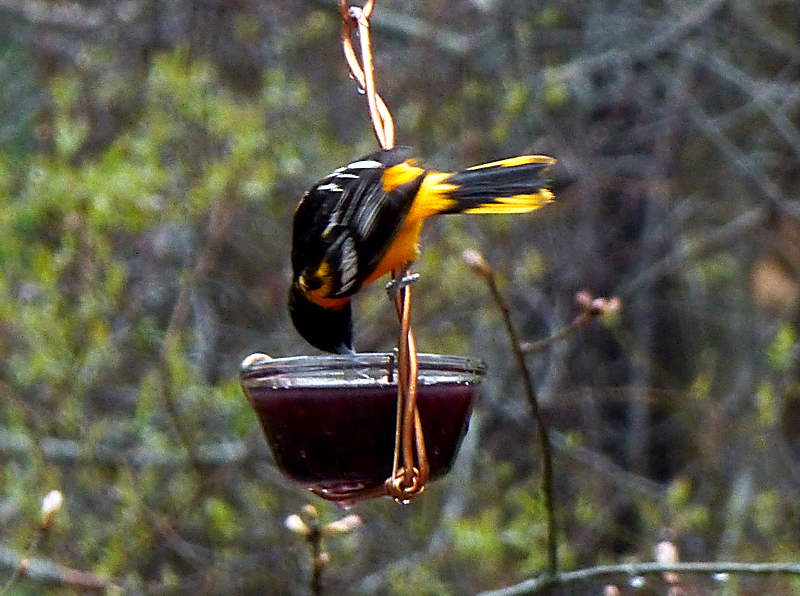 I love how they hang onto the wire just to get a bit of that decadent grape jelly!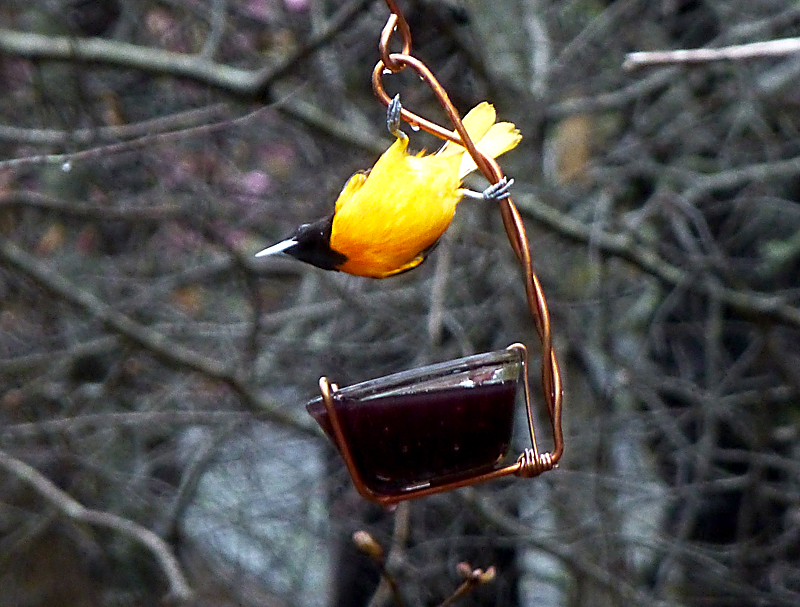 Welcome Back! We hope you make another home this spring in our yard!