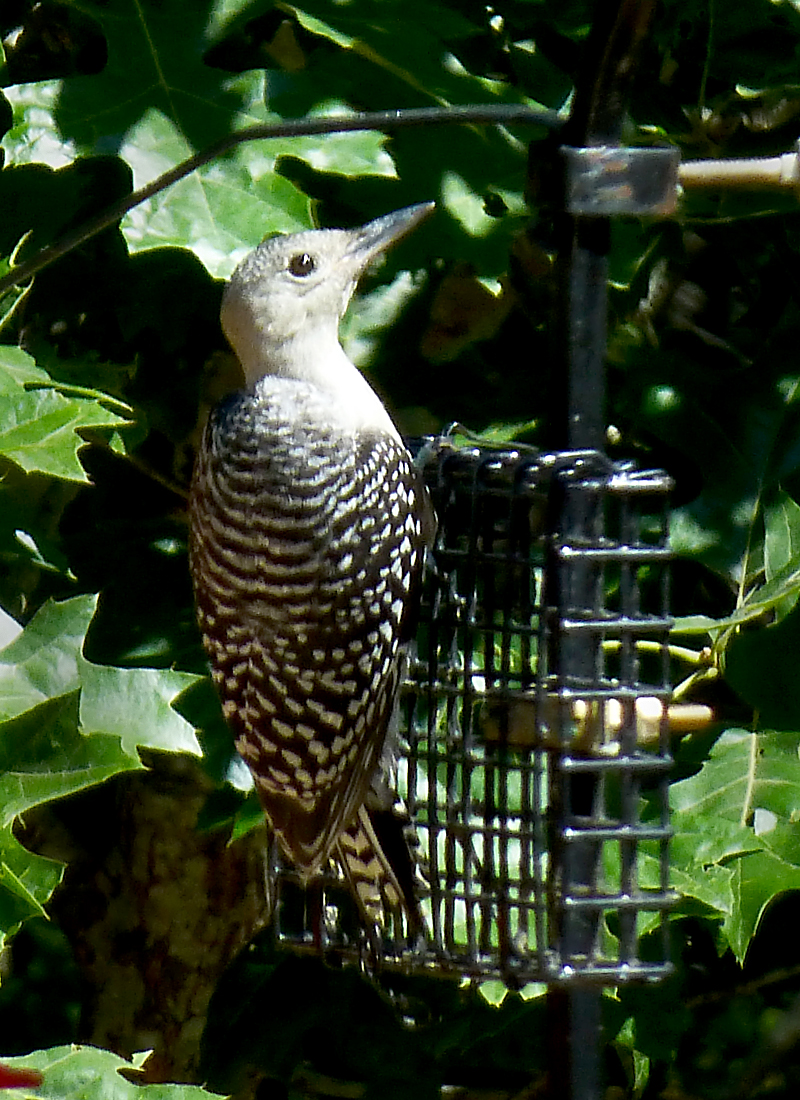 We have a Red-Bellied Woodpecker that hangs around our yard all of the time. He loves to eat at the feeder, at the suet and just picking seed off the ground. He is so amusing to watch as he "bobs" around.
A couple of weeks ago he came by with a little baby and this guy is adorable. He looks just like Dad (or Mom) but  smaller and without the red on his head or his belly. I guess that will come in time.
He was so cute here. We had just put the suet in a different suet holder but he kept going to the old one looking for suet. He eventually caught on!
Cute little guy, don't you think? I had never seen a little baby Red- Bellied Woodpecker before.