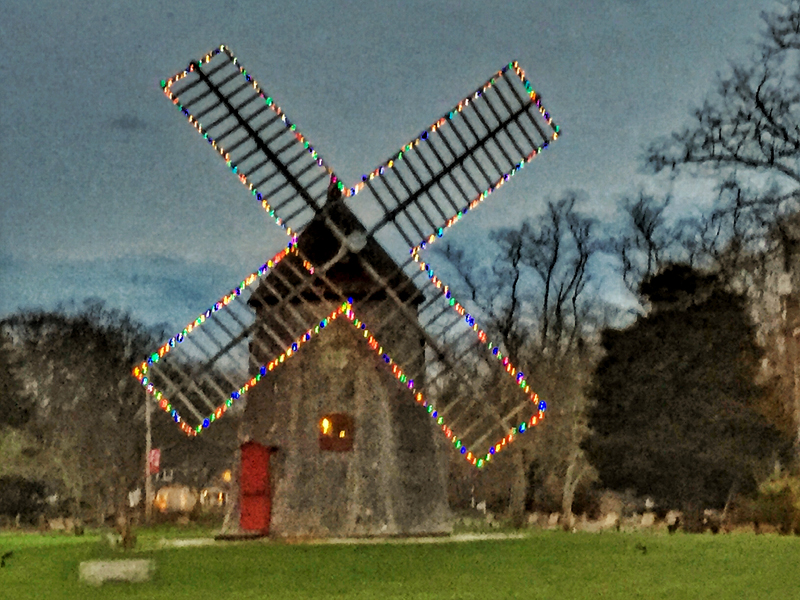 The Eastham Windmill on the Village Green looks so festive with its holiday lights.
Eastham Windmill was built in 1680 in Plymouth, Massachusetts. About 1770, the windmill was ferried on a log raft across Massachusetts Bay to Highlands in Truro. The windmill made its appearance in Eastham by ox-cart in 1793 and was placed near Salt Pond. Subsequently, the windmill was sold and relocated to its present site on the Village Green across from Eastham Town Hall on U.S. 6. This site has a significant history. Eastham Windmill now sits on the site of Setucket Mill, which was probably constructed by Nicholas Paine in 1705. This land once belonged to Giles Hopkins who sailed here on the Mayflower.
Fascinating, don't you think?