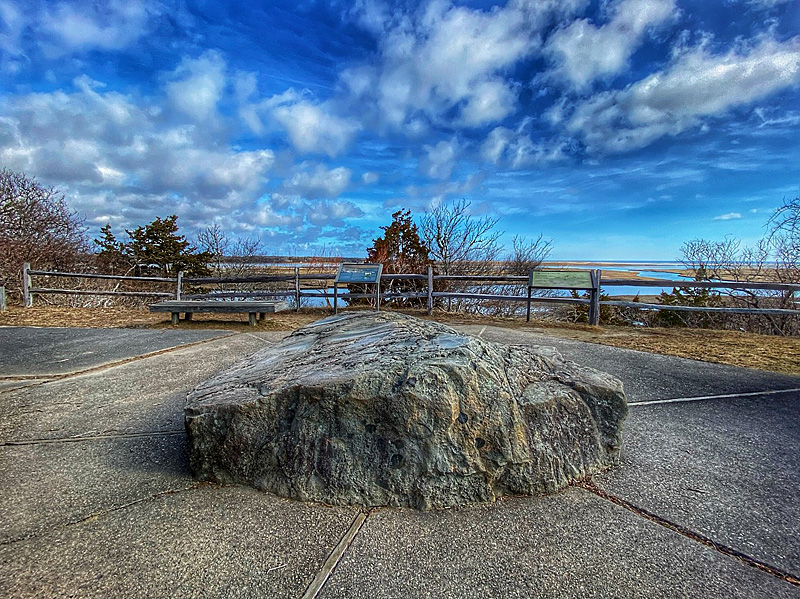 It was the perfect day to take a hike along one of Fort Hill's many trails. This trail leads up to Skiff Hill which has an overlook of Nauset Marsh with Coast Guard Beach in the distance.
It is also the site of the "Indian Rock," which  a large boulder moved to the hill from the marsh below. "Once used by the local Nauset tribe as a sharpening stone, the rock is cut with deep grooves and smoothed in circles where ax heads were whetted."
Such a beautiful place, don't you think?