We were driving down a one-way dirt road in Orleans the other day looking for a  hiking trail from the Orleans Walking Trail Guide when we came across this gem,  Arey's Pond Boat Yard. It looked like an old boat yard from the 1950's with their own sailing school nearby. We got out of the car and walked around. What a cool place.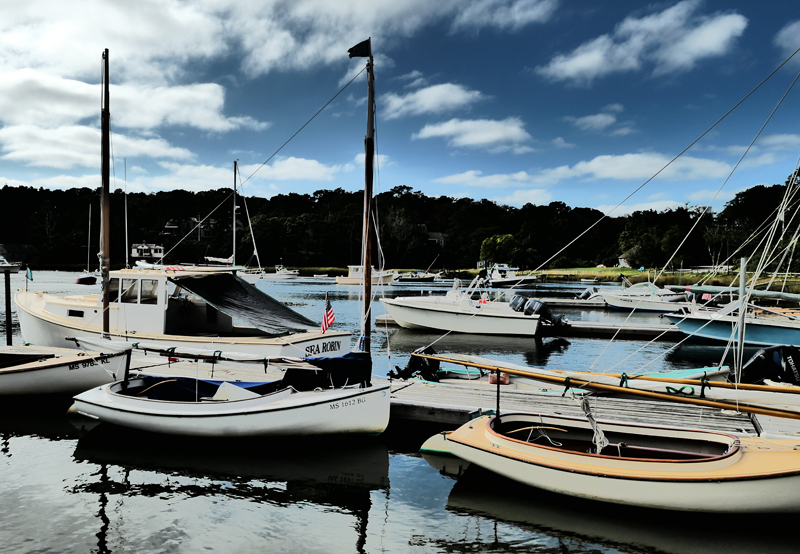 We learned that Arey's Boat Yard has been in existence for 60+ years. Wow! It was fun to learn about their famous Arey's Catboat and take some photographs.  Arey's Pond is filled with many different kinds of sailboats, motor boats and dinghies. It obviously gets a lot of use as it empties into the Namequoit River and then out to Pleasant Bay.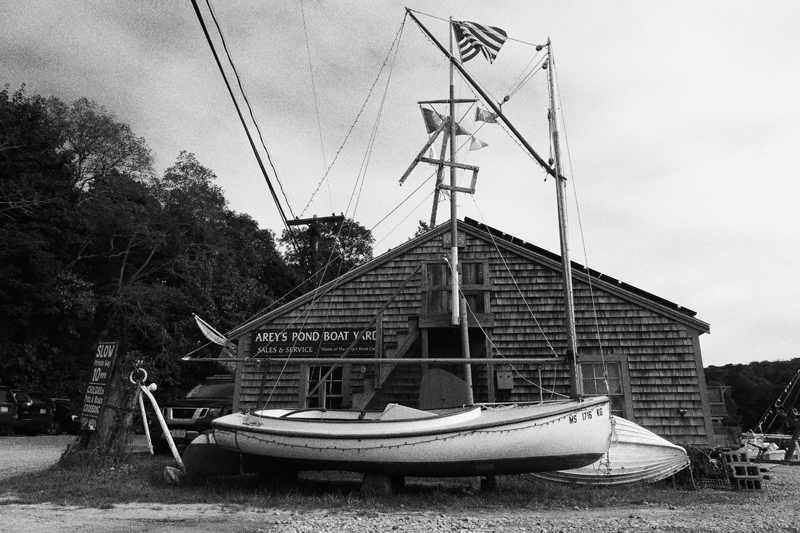 I found this on their their web site: "Arey's Pond Boat Yard is the builder of the world renowned APBY catboats. We offer a complete line of catboats, built right at our boat yard, including the 12′ Kitten, the popular 14′ Catboat, the 16′ Lynx and the 20′ Cruising Catboat. We also build a beautiful 20′ Power Launch, restore many wooden craft and, our latest project, the 18′ Arey's Pond Daysailer."
What an incredible place, like a diamond in the rough!